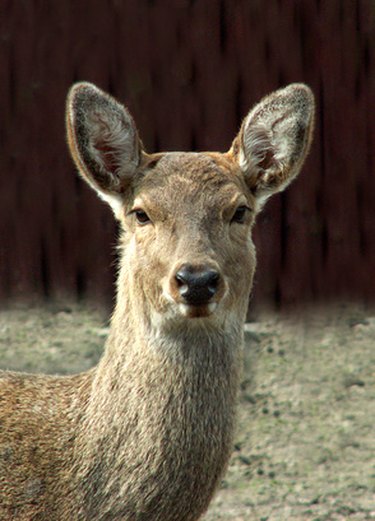 Venison chops are among the most popular cuts of deer. Venison contains little fat, and you should marinate a butterflied chop overnight in your choice of seasoning and oil for maximum tenderness. Whether the venison is farm-raised or wild, the consistency will be about the same. Fire up the grill or a cast iron fry pan and prepare them like you would a beef steak.
Step 1
Place two chops in a large, plastic zip-style bag. Add in a cup of extra virgin olive oil, salt, pepper and other seasonings to taste. Garlic, onion, Worcestershire sauce or a Teriyaki mixture are good marinades for venison.
Step 2
Seal the bag, mix it up a bit and let the chops sit in the refrigerator overnight. Make sure the chops are thoroughly covered with the marinade.
Step 3
Start up your grill -- medium heat is sufficient -- and brush the cooking surface with a little oil to keep the venison from sticking.
Step 4
Sear the chops on both sides to seal in the flavor, and then cover and cook until they are done to your liking.