Sprayed Polyurethane Foam roofing (SPF) is a method of applying a seamless foam roof membrane in commercial and residential roofing construction. According to the specialist spray foam roofing consultancy, American Polytech, "foam roofing has many advantages over traditional roofing methods." This includes insulation properties that enable SPF roofing to have a thermal resistance value of 7.14 for every one inch depth of foam, and this out performs all other roof insulation materials currently on the market. SPF roofing is lighter than traditional roofing and offers application flexibility for installations on uneven roofs or over existing roofing material.
Things You'll Need
Brush
Cloths
Detergent
Water
Roofing spray foam (polyol and isocyanate)
Spray foam proportioner
Spray foam gun
Spray foam hosing
Full face respirator
Rubber gloves
Protective suit
Measuring tape
Elastomeric top coating
Elastomeric spray gun or roller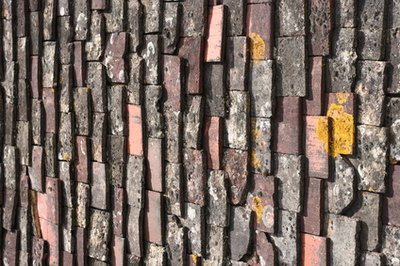 Step 1
Check that the spray foam roofing system conforms to fire safety regulations and tests to a Class A rating by ASTM E-108. Check with state authorities that the roofing system conforms to all building regulations and requirements. Check with building regulators for the minimum depth requirements for spray foam roofing.
Step 2
Use a brush and sweep all debris, moss, aggregate and accumulated dirt from the roof. It is important that no loose material is on the roof that prevents the foam from adhering to the surface and providing a water tight membrane. Take time to prepare the roof as this prevents the formation of foam blisters that need repairing after the application.
Step 3
Clean any grease or oil marks off the roof with a cloth using detergent and water. Oil and grease marks prevent a tight seal for the spray foam and cause blistering. Allow all wet areas to dry out completely before applying the spray foam roofing.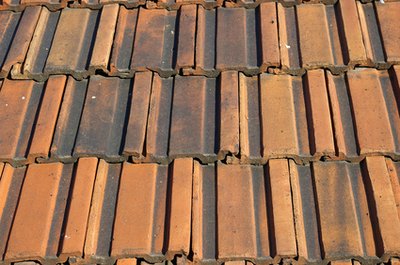 Step 4
Check the connections on the spray foam equipment. The spray foam proportioner pumps solution into the hosing and up to the spray gun, so make sure all connections are tight and leak-free. Add the polyol and isocyanate components that form the spray foam compound to the proportioner as the manufacturer directs.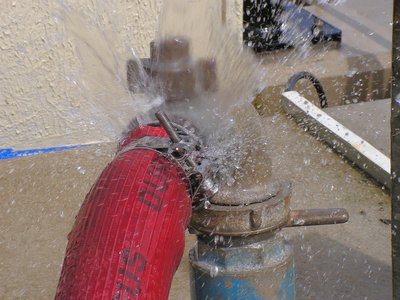 Step 5
Wear a full face respirator, rubber gloves and a protective suit. Use the spray gun and apply the spray foam evenly over the roof to a minimum one pass depth of 1/2-inch. Use a measuring tape at the edges for accuracy.
Step 6
Allow the membrane to dry for 15 minutes before applying a second pass. Build up the level to the requirements of the base membrane it attaches to, commonly this is at least one and half inches, and comply with building regulations for the minimum depth requirement.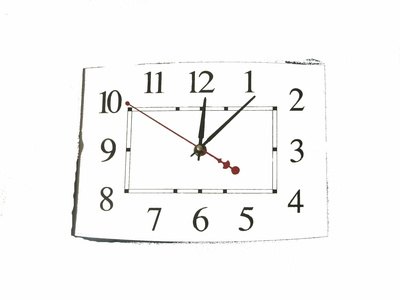 Step 7
Check that the surface of the spray foam is smooth when it is dry. If it looks like the texture of orange peel or popcorn, it needs another coat.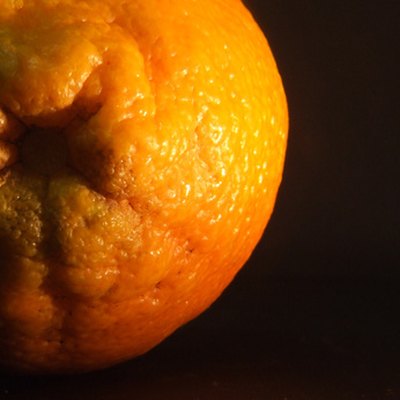 Step 8
Apply an elastomeric top coat to the spray foam roof in dry conditions. This protects the foam from weather damage and UV-rays. Use a spray gun or roller on the top coat depending upon which product you buy.