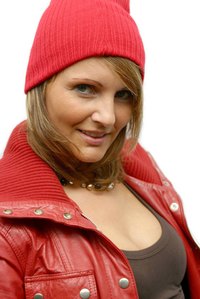 Whether you're trying to paint a leather jacket or creating a craft leather bracelet or picture frame, getting paint to stick to your leather and look nice takes prep work. A poor paint job will flake. While leather can be tricky to paint, there are several tips that make it easier. Get creative, because leather crafts make thoughtful gifts for birthdays, graduations and special holidays.
Things You'll Need
Water
Tack cloth
Rubbing alcohol
Cotton ball
Emery cloth
Sandpaper, fine-grit
Acrylic paint
Paint tray
Paint brush
Leather sealer (optional)
Wipe the surface of your leather with a damp cloth to remove dust. Then rub it dry with a tack cloth.
Apply a thin coating of rubbing alcohol to the leather to remove oils from its surface, using a cotton ball or rag.
Run an emery cloth or fine grade sandpaper back and forth over the leather to very lightly roughen up the surface. The paint will stick to the leather better when you've roughened up the surface and will dry and adhere better with the natural oils removed.
Paint your leather using acrylic paint. Some types of acrylic paint state on the label that they are safe to use for leather– work with one of these. You can also use permanent markers and paint pens with leather, though acrylic paint works best if you want to brush the paint on, according to How To Arts and Crafts.
Apply a thin, even layer of paint then allow this paint to dry. Coat the leather with a second coat of paint when the first one dries. How to Arts and Crafts notes that several thin coats of paint will stick to leather more than one thick coat.
Allow the paint to dry before moving your leather. Coat the painted leather with one coat of a leather sealer to protect it, advises Exciting Scout Crafts. Paint jobs will hold up on leather without the sealer, but if you plan to wear your painted leather, sealing is a good idea.