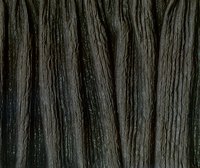 A valance will look skimpy if it does not contain enough fabric. The length of a valance is also important. The bottom must cover your curtain hardware, but not too much of your window. Installing the top of the valance at ceiling level will add height to your room, but too much fabric will look top-heavy. A valance can be part of an attractive window treatment.
Things You'll Need
Measure around your curtain rod, from the wall around the rod to the other wall. If you do not have a curtain rod installed, measure the width of your existing curtains and add 5 inches. If you are not using curtains, measure the width of the window and add 3 inches.
Double this number to calculate the cut width of your valance fabric. If the width of your fabric is less than this measurement, cut two pieces of fabric each with a width equal to the number you calculated in Step 1. You will sew these pieces together to obtain the width of fabric you need.
Adjust the width measurement to suit the width of your fabric. Since you will gather the valance on the rod, the width does not have to be exactly twice the length of the curtain rod. The fabric may be a few inches shorter than this measurement. The total valance width may also be up to three times as wide as the rod.
Cut your fabric 13 inches long if it will hang from a curtain rod that is installed less than 8 inches above the top of the window. This will make a 12-inch long valance. A valance shorter that 12 inches long will look scant. If you will be hanging the valance from a curtain rod more than 8 inches above the window, measure from the top of the curtain rod to the top of the window and add 5 inches.