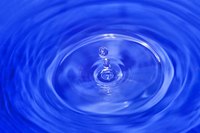 Maintaining the proper chemical balance of a pool is essential for the safety of swimmers and for the care of the pool. The pool water must be tested and adjusted at least two times per week to keep it in proper balance. Due to the frequency of this task, the amount of chemicals used can add up quickly as can the amount of money spent on these chemicals. One way to help cut the costs is to replace some of the expensive brands with simple household products.
Things You'll Need
Three-way pool test strips
Chlorine bleach
Use a three-way pool test strip to check the amount of stabilizer and "free chlorine" and the pH of the pool water by dipping the test strip directly into the pool and holding it there for about 3 minutes. Lift the test strip out of the water and read the test results.
Adjust the chlorine level of the pool water according to the results from the test strip by replacing chlorine products, such as calcium hypochlorite and lithium hypochlorite, with household chlorine bleach. Use approximately 1 gallon per week by pouring it directly into the pool skimmer.
Adjust the acidity of the pool water according to the test strip results by replacing your current sodium carbonate products, such as soda ash and pH-up, with Borax powder. Use a half of a box of Borax powder for every 10,000 gallons of pool water.
Adjust the alkalinity of the pool water according to the results from the three-way test strip by replacing any Alka-up type chemicals with household baking soda. Use one pound of baking soda to replace each pound of alkalinity "increaser" you use or use the "Pool Wizard" in the resource section to determine the appropriate amount of baking soda for your individual pool.