Things You'll Need
1 disposable, plastic tablecloth

1 sheet of white construction paper (8.5 X 11)

1 pair of child-safe scissors

1 silver glitter glue pen

1 diamond template

Various markers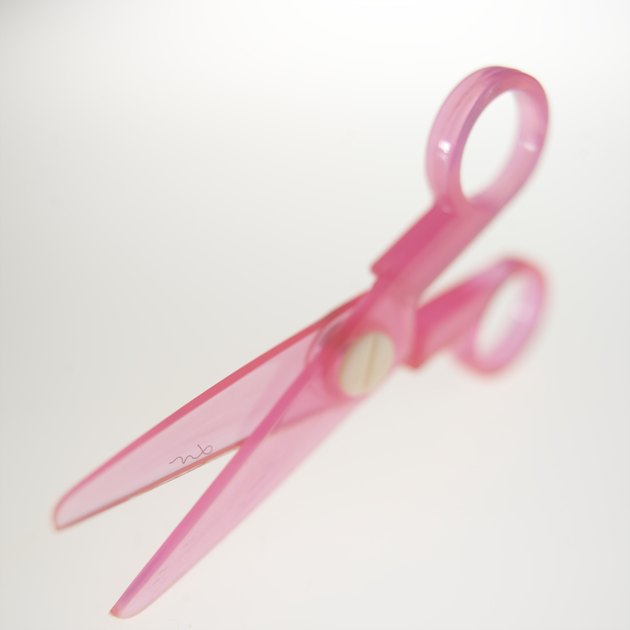 Make a model of a diamond out of paper. You can complete this art project using materials you probably already have around you house. You can find extra embellishments, such as glitter glue, at your local craft store. Use paper diamond-making to teach your children about gemstones and the history of diamonds. Diamonds today are widely available in many cuts and colors. What your children may not know is that they look like dirty glass when found in diamond-rich areas throughout the world.
Step 1
Cover your entire workspace with one disposable, plastic tablecloth. The cloth catches messes--especially when you are working with glue and glitter--and allows you to cleanup quickly by rolling up the tablecloth and throwing it away.
Step 2
Print out a diamond ring template or draw a free-form diamond on one sheet of white construction paper with a marker. Your diamond does not have to be perfect. Simply use a photo or diagram from online as a model.
Step 3
Cut out your diamond with a pair of child-safe scissors and decorate it with embellishments. It always is a good idea to supervise your children when using sharp tools. Make sure you use age-appropriate scissors by referring to the scissors package.
Step 4
To decorate, draw a border around the diamond with a black marker to show the different planes of the diamond. Decorate your diamond by "coloring" the diamond head with a silver glitter glue pen. Then, set aside to dry.