Clearing a piece of property can be expensive when you hire contractors for the job. In the end, you may end up with an empty wallet and damaged property site. Rent the proper equipment, work at your own pace and ensure that the job is completed to your specifications and vision.
Things You'll Need
Skid-steer loader
Bulldozer
Heavy-duty trailer
Heavy-duty chainsaw
Shovel
Pick-ax
Heavy-duty chains
Hard hat
Gloves
Protective eyewear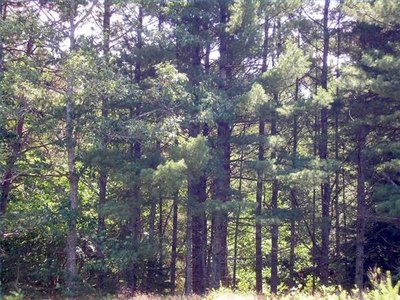 Step 1
Run a bulldozer up against trees to gradually knock them down. The bigger the tree, the more times you will need to reverse and approach the tree again.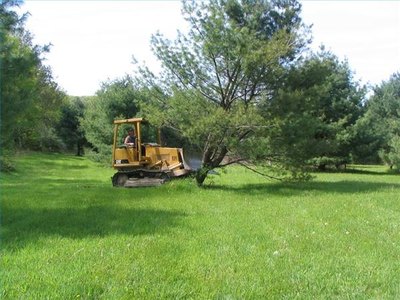 Step 2
Cut felled trees into 4 or 5 foot long sections using a heavy-duty chainsaw. This will keep the cutting to a minimum and provide movable-sized chunks. If the tree is in a difficult location for cutting, attach chains from the bulldozer to the tree and simply drag it to a more desirable location. Always make sure the ground is stable, and wear protective eyewear when operating a chainsaw.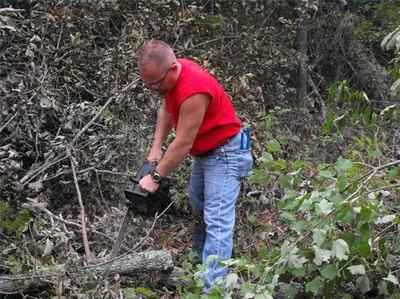 Step 3
Load cut pieces of wood onto a heavy-duty trailer for removal. Strap the wood down tightly and tarp it if there is a large amount of dirt or loose bark. Consider renting a wood chipper and hiring a landscaping company that will take the wood chips for their projects.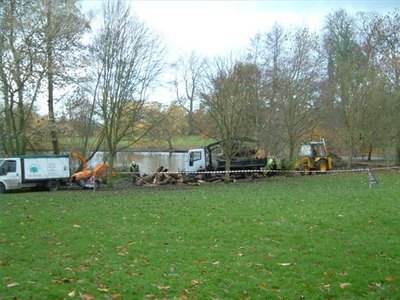 Step 4
Dig and scoop out any remaining tree stumps using a skid-steer loader. Ask the equipment rental company if they can give you a quick training session on the skid-steer loader if you do not know how to operate it; this will save you rental time, and the frustration of having to learn to do it on your own. Use a shovel and pick ax to dig up any smaller trees and brush. Load the brush and stumps on the trailer for removal.