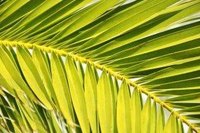 King palms are beautiful trees that can grow in USDA hardiness zones 9a to 11. They are best planted in the warmer months and on a humid day, however they can be planted any time in areas that are consistently warm year-round. King palms can grow to be 40 feet tall. Fortunately, they drop their dead leaves soon after they turn brown, so they need little, if any, pruning and should be an overall, maintenance-free tree that will last for generations.
Things You'll Need
Shovel
2-by-4-inch or 2-by-2-inch boards
String or bungee cord
Burlap or nylon
Mulch
Fertilizer
Plant king palms in full sun in well-draining soil. While they can withstand some shade, king palms will grow faster in full sun. Consider planting several close together if you want the look of curved trunks.
Dig a hole just deep enough for the king palm's root ball, but 6 inches wider than the root ball. Place the root ball into the hole and face the best looking side to where the most people will see it. Fill the hole back in with the same excavated dirt and fill in all air pockets.
Stabilize your king palm with one-foot lengths of 2-by-4-inch or 2-by-2-inch boards. Place them around the base of the trunk and then secure them with rope or bungee cords. Do not nail them to the trunk. Cover the area with nylon or burlap.
Fill in the rest of the excavated dirt to go up the trunk about 4 to 6 inches. Then, slope it downward to the ground. Then add 3 or 4 inches of mulch around the base of the tree. This will help with proper irrigation and keep weeds and grass away.
Keep your soil evenly moist. Do not saturate your tree, as it can cause root diseases that king palms are susceptible to.
Fertilize your king palm after three months. There are special fertilizers just for palm trees that have the proper nutrients, including magnesium. Since fertilizers come in different strengths and release rates, follow the label for proper dosing amounts and when you should reapply.