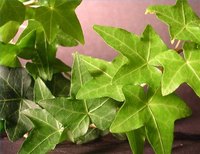 For flower and plant lovers, one perfect specimen is never enough. But purchasing flowers from the greenhouse or nursery can be costly. While you can always save seeds or divide bulbs, there's a quicker option for many plants that guarantees a new plant that's a perfect clone of the mother plant. If you have a limited budget but want more flowering plants, then this step-by-step guide to plant propagation is your key to success.
Things You'll Need
Knife
Glass jar/vase
All-purpose potting soil
Plant pots
Rooting hormone (optional)
Take cuttings by clipping a 4 to 6 inch section of new growth. Gardeners often refer to this as taking a "slip" of the original plant. Remove leaves from the bottom 2 to 3 inches of the cutting.
Place the cuttings in a glass or vase of water and set them on a sunny windowsill. Change the water regularly if it becomes stagnant or starts to smell.
Watch for new roots to form along the stem. Initially, roots may appear hair-like, but they grow quickly. Some plants root in a few days, while others take up to two weeks.
Remove the cuttings from the vase and plant in all-purpose potting soil, or the particular soil your plant prefers. Use care not to disturb or break fine roots. Place in the pot an area that receives filtered light until the plant gets established and shows signs of new growth.
Move the plant to the lighting recommended for the type of plant you're growing. Follow specific care and watering recommendations for your new "clone."