There's something satisfying about a large taco salad. You can even make it into a healthy dish by using lean ground beef and other low-fat ingredients. Often, a taco shell bowl is deep fried, which ruins the whole "healthy meal" thing. That doesn't mean a taco salad has to be made with a deep-fried shell. You can bake taco salad shell bowls at home for ultimate freshness.
Things You'll Need
2 medium oven-safe bowls
Large baking sheet
Large tortillas
Nonstick cooking spray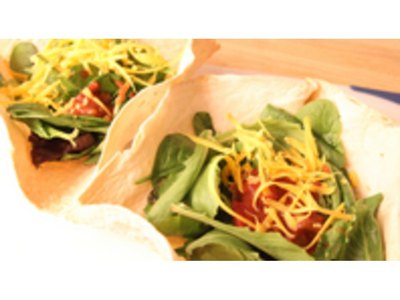 Step 1
Place two medium-size, oven-safe bowls upside down on a baking sheet. Stoneware, ceramic and glass bowls are good for this application. Make sure the bowls are the right size for the tortillas.
Step 2
Spray the bowls with nonstick cooking spray.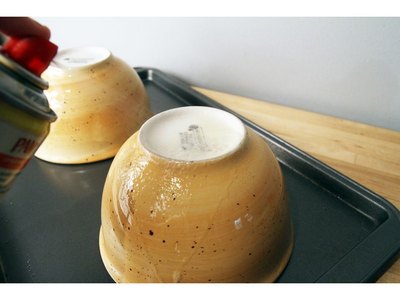 Step 3
Shape the tortillas over the bowls.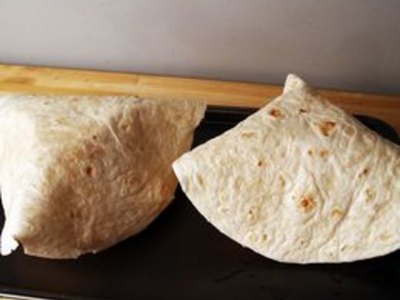 Step 4
Bake at 350 degrees until the tortillas begin to brown and become crispy, 10 to 15 minutes.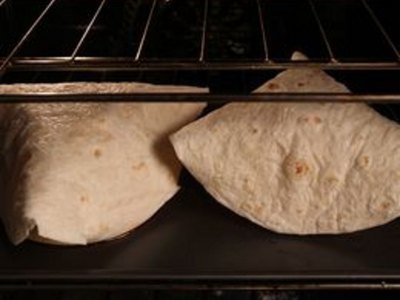 Step 5
Remove the tortillas from the bowls and fill them with taco salad.