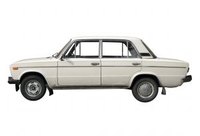 The car is full of kid's clothes, gaming systems, iPods and a lot of dirt. You probably have food crumbs and stains, too (especially if you have kids). You know that you have let this mess go on too long, and now you have set-in stains in the upholstery that just seem impossible to clean. It is time to take pity on your vehicle and clean it out with a really good cleaning.
Things You'll Need
Carpet cleaning solution
Spot stain removal
Empty out the car completely. This means removing anything that can be physically removed.
Take the rugs out and shake them out. Lay them aside.
Sweep out the floors of the car carefully and completely. If this is not done frequently, as in every other weekend, then the dirt continues to accumulate making it hard to keep on top of this task.
Go to a car wash facility that has a carpet cleaner, if you do not have one of your own. If you have many spots on your upholstery then you may want to stop by your local grocery store and get some spot removal.
Use the carpet cleaner all over your vehicle, and then go back over it with the sweeper. This helps to pull soap out of the upholstery. If the soap is not pulled out, the upholstery will get even dirtier than it was originally.
Keep the windows down to make sure that the upholstery gets fully dried. Plus, this provides good ventilation for the car as well.
Put your rugs back in only after they have dried completely. Treat yourself to a new air freshener to help your vehicle keep a clean smell.