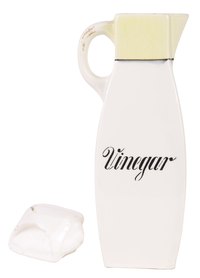 You can make your own natural and effective odor remover spray. It saves money and reduces the amount of cleaning containers thrown out in the garbage. This spray can be readily made from ingredients most people have on hand in their house. It is very versatile and can be used to destroy bathroom, pet and kitchen odors on contact. It is virtually non-toxic and can be used anywhere, even in the nursery, around pets and kids alike.
Things You'll Need
1-cup of white vinegar
1/2-cup of hot water
2 tablespoons of baking soda
Empty spray bottle
Mix baking soda and water together until the baking soda has completely dissolved in an empty spray bottle.
Add the white vinegar to the mixture.
Shake bottle vigorously to mix everything together.
Spray into the center of the room to remove offending odors. Do not spray directly on furniture or wood surfaces.