Chronic inflammation keeps your body under a constant state of physiological stress. And the excess inflammation has been linked to several diseases, including heart disease, diabetes, several types of cancers and neurodegenerative disorders — just to name a few!
The foods you eat play a major role in keeping your inflammation in check. Unhealthy foods can boost inflammation (which is one way a poor diet contributes to the diseases mentioned above) while healthy foods balance your inflammation levels, nourishing your immune system without causing too much inflammation.
And, thankfully, eating to balance inflammation can be seriously tasty. Read on to learn about the best foods to eat (and some yummy ways to eat them!)
1. Cherries
Fresh fruits and veggies are a staple in any anti-inflammatory diet, and cherries top our list for anti-inflammatory produce. That's because they're rich in phytonutrients called anthocyanins. These potent antioxidants protect your cells from damage, and they're linked to healthier brain function as you age. Sour acerola cherries are also the richest source of inflammation-fighting vitamin C, with each cup supplying up to 2192% of your daily needs (no, that's not a typo!).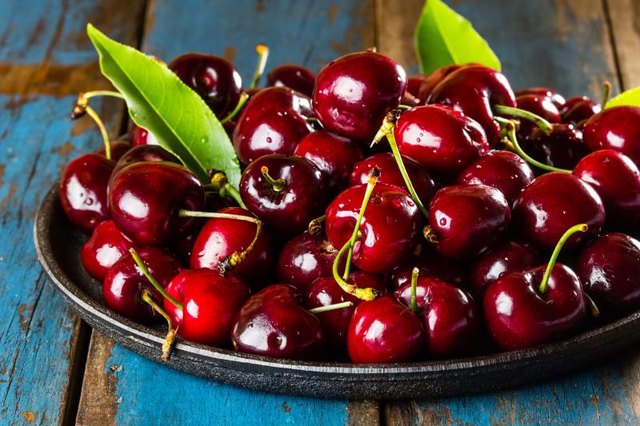 Add a handful of cherries to your favorite smoothie to make it even more nutritious for your heart.
2. Trout
While salmon typically gets more attention as an anti-inflammatory food, trout offers the same health benefits — often, at a lower price. Like salmon, trout is loaded with omega-3 fatty acids. These healthy fats help lower inflammation all over your body, which is why they're linked to better cardiovascular health and even a healthier brain. What's more, you'll get muscle-building protein, along with vitamin B-12 to help you feel energized.
Trout and salmon can often be used interchangeably, so try healthy baked fillets the next time you're craving fish.
3. Cinnamon
Spices and seasonings are a must for any health diet, since they add tons of flavor without adding sugar or salt. But they're also great for reducing inflammation. Take cinnamon — it's loaded with antioxidants to reduce inflammation-inducing cellular damage, and compounds in cinnamon helps to regulate your immune system, reducing inflammation. Cinnamon also has antimicrobial properties, and it might help control diabetes.
Include cinnamon in savory spice mixes — it pairs especially well with curry powder, cumin and cardamom — and use the spice mix to season chicken, fish, roasted veggies and popcorn.
4. Spinach
Loading up on leafy greens is always a good idea, since they're virtually calorie-free and supply bone-friendly nutrients like vitamin K. But spinach also offers anti-inflammatory benefits. It supplies vitamin C, a powerful antioxidant, which helps neutralize highly reactive toxins called free radicals, which would otherwise trigger inflammation. And spinach also contains lutein, a nutrient that fights inflammation in the brain.
Add fresh spinach to your favorite fruit smoothie, mix frozen spinach into your favorite soup for a nutrient boost, or try this delicious salad with farro and orange.
5. Cilantro
Spinach isn't the only leafy green that can reduce inflammation — cilantro has significant benefits, too. Like spinach, it's high in antioxidants like vitamin C, along with proven inflammation fighters like lutein. Emerging research shows that cilantro can help reduce inflammation in the brain, and animal studies show it might relieve inflammation and joint swelling in arthritis.
Add fresh cilantro to your salads, wraps, chili and soups, or add a handful to a pineapple smoothie for a savory twist.
6. Walnuts
The most challenging part of following an anti-inflammatory diet is smart snacking, since most convenient snack foods (including vending machine fare and processed energy bars) induce inflammation. Enter walnuts, the perfect anti-inflammatory snack. Like trout, walnuts are a great source of omega-3 fatty acids, so they offer similar heart- and brain-friendly benefits. Walnuts also supply magnesium, a mineral that supports healthy immune function, and they're also high in fiber to keep you feeling satisfied until meal time.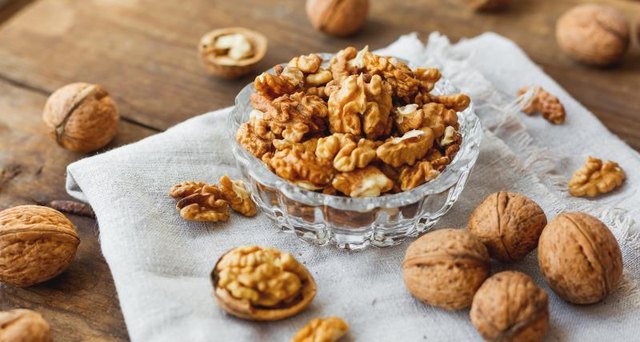 Enjoy 'em on their own, dusted with cinnamon for added benefits, or use them in place of almonds in this recipe to make homemade walnut butter.
7. Olive Oil
Fighting inflammation isn't just about what you eat — it's about how you cook your food, too. Frying in processed oils can create trace amounts of trans fat, making those foods even more inflammatory. Olive oil, on the other hand, isn't just a healthy and minimally processed oil — it's loaded with antioxidants and other anti-inflammatory nutrients to help reduce your inflammation.
Saute your foods in a small amount of olive oil, and use the oil to prepare homemade dressings and dips as a healthier alternative to store-bought condiments.
And Remember...
Inflammation, like most things in life, is all about balance.
Some inflammation helps keep you healthy, because your immune system relies on inflammation to trigger the healing process, and also uses pro-inflammatory chemicals to kill germs. Too much inflammation, on the other hand, can pose a major health risk.
So, eat well and keep inflammation overload at bay!