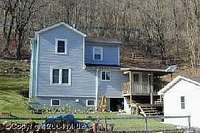 Winterizing your home properly is a very important step to saving on your energy bills. Although you have double pane windows in your home you still may be losing valuable heat through windows or doors that were not installed properly or have been in your home more than five years
Things You'll Need
Caulking gun
Interior & exterior caulk
Self adhesive window film
Weather stripping
door sealer
insulation
Caulk all window and door frames inside and out, also caulk around your foundation using an exterior paintable caulk with silicone for the outside and a paintable latex caulk for the inside.
Cover all your windows in the interior of your home with plastic. You can purchase a self adhesive window kit at most any hardware store for around fifteen dollars. This is generally a large enough kit to cover at least 6 average size windows.

Use a door sealer that slides onto the bottom of your doors, that will seal the doors inside and out. Replace the weather stripping around your door frames if it is more than two years old.

Insulate your attic . (Ninety percent of your heat loss can go right through the roof if your attic is not properly insulated). If you are planning to reroof your house, I also suggest checking into laying down a heat barrier first. If you do not have a finished basement you will need to insulate it as well.
when taking a shower or bath close the door to keep the heat in until you are finished.
Before bedtime close all doors to rooms you are not using so you will not have to heat the entire house.
Be sure to wrap all exposed plumbing pipes with pipe insulation. Drain all outdoor faucets thoroughly, and shut off the valve leading to them.