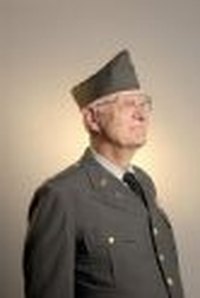 How to Honor a Veteran. Veterans Day is one of those occasions that seems to come and go without most people noticing-even folks who have military vets in their families or who are veterans themselves. Sure, you can go out and march in a parade, but the purpose of this holiday is to honor the men and women who served in this nation's military and (sometimes) fought in its wars. How can you show your appreciation to a veteran who's near and dear?
Do your research. It's not really enough to know that a relative served in the first Gulf War or World War II. You should learn the historical details of those conflicts and (if possible) your dad or granddad's role in it. Just showing that you have done your homework, in the course of ordinary conversation, may be the only gift the person in question needs.
Round up his army buddies. Odds are that your dad (or granddad or sister) keeps in touch with some of his or her old squadmates. If you want to surprise him or her, don't ask about these people directly, instead, obtain the phone numbers (or email addresses) from your mom, grandmom or brother-in-law and set up a meeting spot. Odds are that his army pals will enjoy spending the holiday reminiscing about old times, if not in person, then over the phone or by email.
Break out the war memorabilia. The same sources who can tell you how to contact your grandpa's army or navy buddies will likely have access to his military mementos-medals, discharge papers, maybe even an old uniform. The vet being honored may even have forgotten that he's kept these things, so displaying them carefully on a shelf or table should evoke some warm memories.
Put together a scrapbook. If your grandfather's war mementos have been stored away willy-nilly, now may be a good time to sit down with him and paste them all into one carefully labeled scrapbook. This way, future generations will have quick and easy access to the documents, enabling them to honor his memory for many Veterans Days to come.