Picture rails are a thing of the past, but really they should be installed in every home. You don't have to worry about making holes in walls, and you can change and move your art often with a picture rail system. I love this because I'm always moving my art and pictures from one room to another. We recently bought a 1918 Craftsman home and it came with hardwood floors, beautiful built-ins and picture rails throughout.
If you are living in a home or apartment that has a picture rail, then you are in luck! I've hunted down all the supplies you need to take full advantage of this great hanging system. And if you don't have a picture rail, why not install one for your next gallery wall.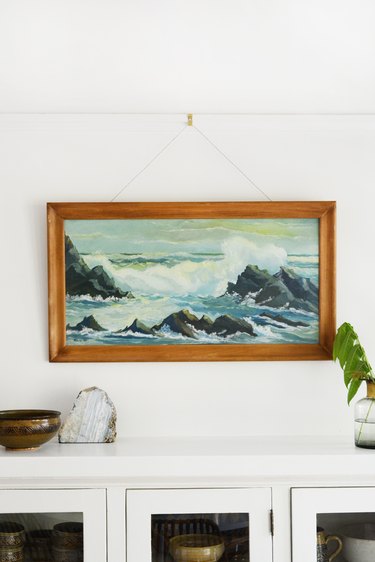 Here are some great options for the supplies you'll need. And they are all available online, so no running from one hardware store to another with no luck. (Like I did.)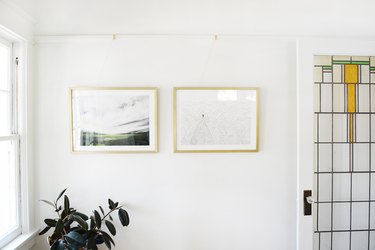 Ready to Hang
OK, this part is easy. There are really only two steps.
Step 1: Attach the Wire
Measure how low you would like the piece to hang and cut the wire to length, with a couple extra inches of length to spare. Attach the wire to the back of the picture by simply twisting the end back on itself. If the frame does not already have D ring hangers, simply screw the hangers into the frame of the piece.
Step 2: Hang the Hook
And as easy as easy can be, simply place the hook on the rail and hang your picture!