Did you ever make sun prints with leaves as a kid? Collecting objects to make shadows on blue paper has always been a magical activity. Now you can make sun prints on any fabric material you want with Inkodye.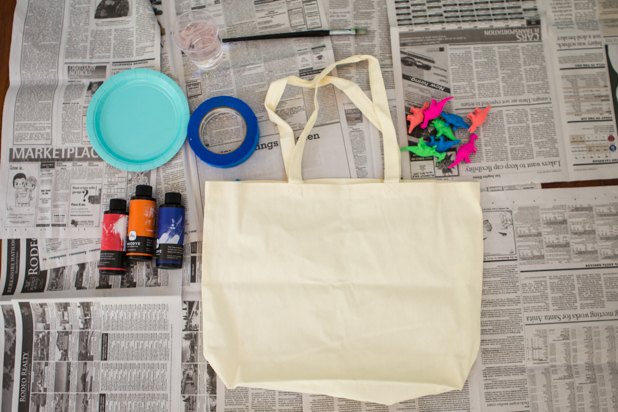 (Susie Delaney)
Things You'll Need
Fabric to make your print on – A blank tote bag from the craft store is used for this project

Paintbrush

Plate or piece of foil to mix colors

Objects to make your designs
Inkodye

Painters tape to mask off your area

Cardboard to put inside tote to prevent ink from bleeding through

Newspaper or drop cloth to prevent mess
Step 1
Since Inkodye is sun reactive, you'll need to work in the shade or indoors. Make sure your work area is well ventilated. Place newspaper down for an easy cleanup. Inkodye is very permanent so it is a good idea to protect your workspace and also wear clothes you don't mind getting messy. Slip your piece of cardboard into your tote to prevent the ink from bleeding onto the back. Mask your design area if desired to give it a more defined edge. Painters tape is a good choice because it pulls off easily and does not leave residue behind.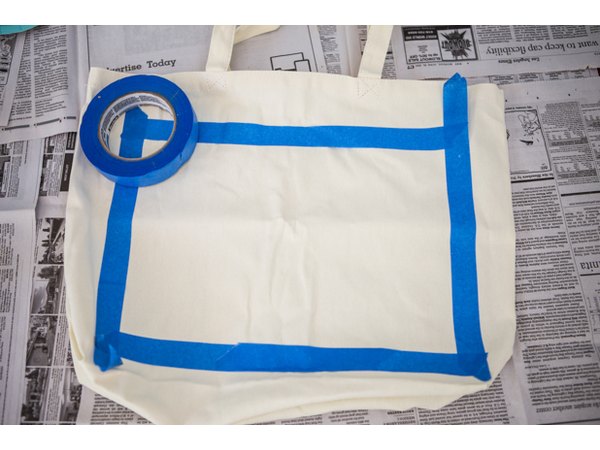 Susie Delaney
Step 2
Some Inkodye packs come with blue, orange, and red - a good option if you want to mix custom colors. Be sure to shake well (with the cap tightly on) before using. Use a paper plate to mix your Inkodye colors.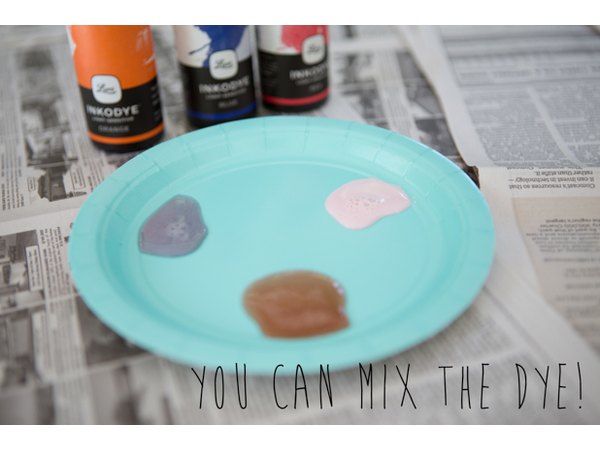 Susie Delaney
Step 3
Using a paintbrush, cover your canvas completely with Inkodye. You can thin out the Inkodye a little bit with water to help spread the ink around. If you use too much it will dilute the color. Make sure the desired part of the tote is completely covered with paint. Don't forget to do this inside or in the shade, as the paint will start to change color in the sun.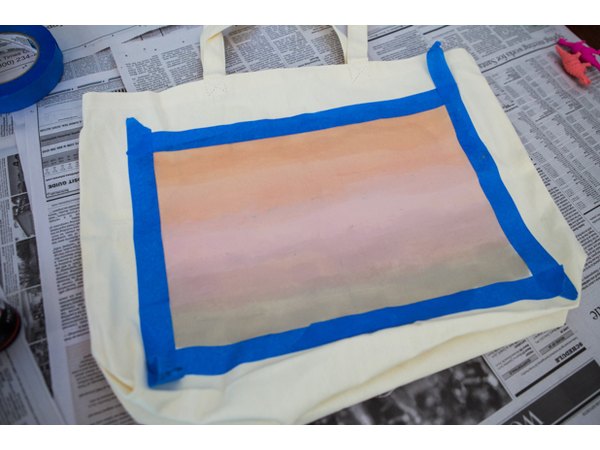 Susie Delaney
Step 4
After you have fully covered your masked-up area with ink, place your objects against the bag. You can use leaves, paper cut outs, safety pins, lace, or anything that will have an interesting silhouette. (Dinosaur erasers from the dollar store are used here.)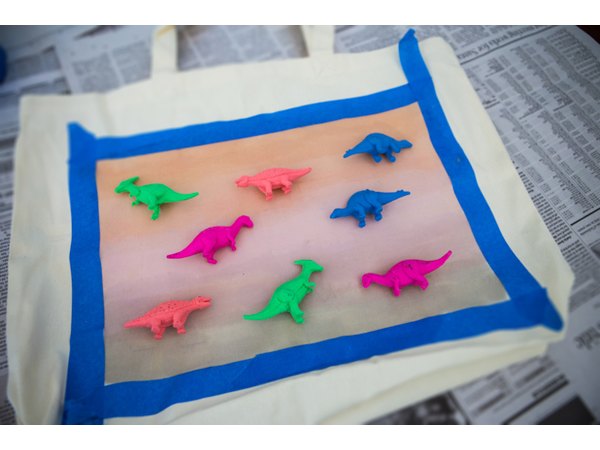 Susie Delaney
Step 5
Carefully bring your project out into direct sunlight. This photo shows the progress after 5 minutes. The instructions say to leave in direct sunlight for 10 to 20 minutes or until the color fully develops.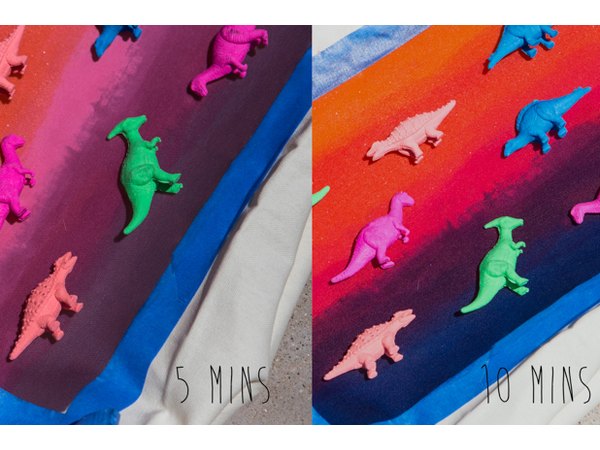 Susie Delaney
Step 6
Once your bag has been completely exposed, run it under cool water for about a minute. If you have access to a washer, wash the tote on hot with laundry detergent through two cycles. Do NOT throw any other items in there as the ink could ruin other items. If you don't have a washer then you can wash in the sink vigorously for 15 minutes. Last, air dry or tumble dry low.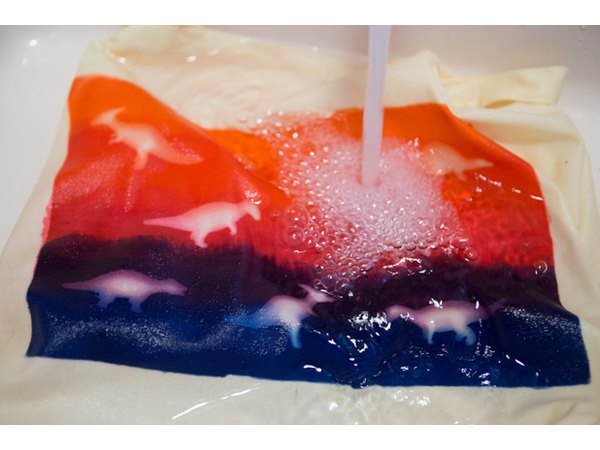 Susie Delaney
Step 7
Now look what you made with a little ink and a lot of sun!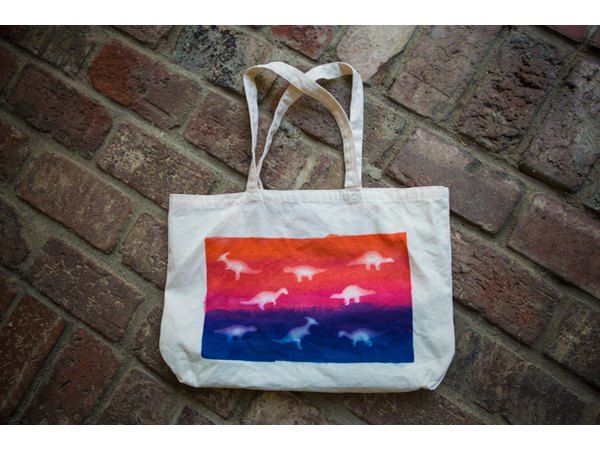 Susie Delaney
Tips & Warnings
Do project in a well-ventilated area. Inkodye stains so be careful.
Promoted By Zergnet