Sprinklers and sparklers, hot sun and hot dogs, parades and popsicles. No matter how you slice your watermelon, Independence Day is a day of celebration. These easy-to-make, kid-friendly party crackers will be the perfect addition to your red, white and blue festivities.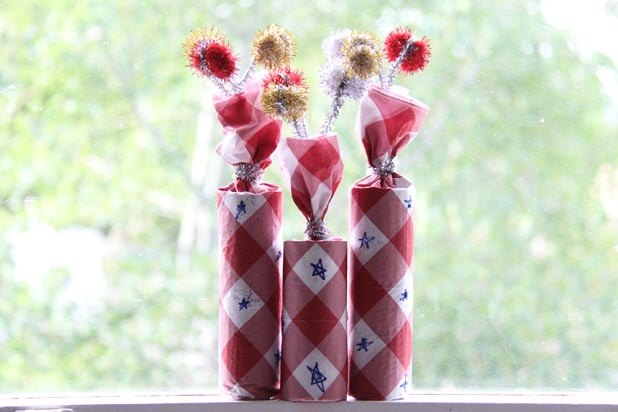 (Nici Holt Cline)
Things You'll Need
Toilet paper tubes or halved paper towel tubes

Paper napkins

Glue

Pipecleaners or twist ties
Glitter

Marker

Small favors and trinkets
Step 1
Chances are you have most of these party cracker ingredients kicking around your home. When selecting the cracker contents, keep the items simple and lightweight. While the items need to be small, make them something your guests will want to keep.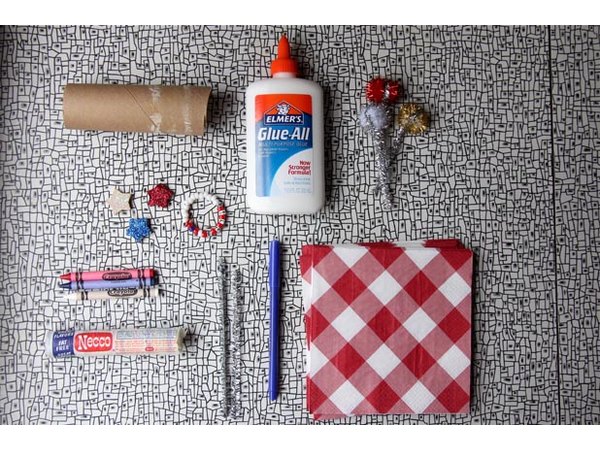 Nici Holt Cline
Step 2
For the cracker contents, keep it red, white and blue. And consider including a little handmade something; this allows kids to participate more deeply and adds a unique, loving touch. Simple things like personalized bracelets and glitter painted wooden stars or rocks are always a hit. Also, opt for usable items over disposable items. Favor ideas include candy, crayons, lip balm, twisty straws, hair ties, stickers, bouncy balls and colorful band aids.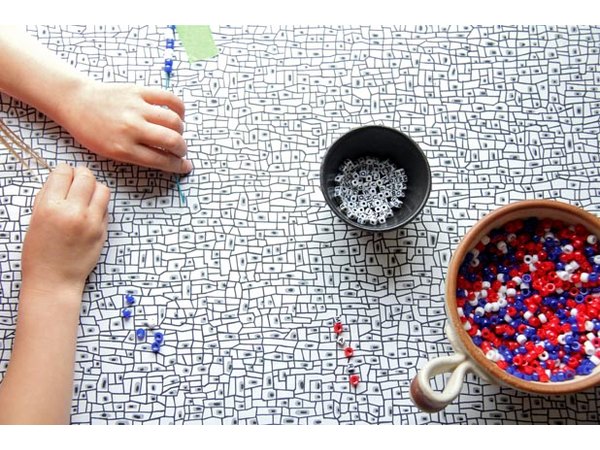 Nici Holt Cline
Step 3
Open up the napkin, face down. Place the halved paper towel tube (or toilet paper tube) on one end, centered. Roll tightly.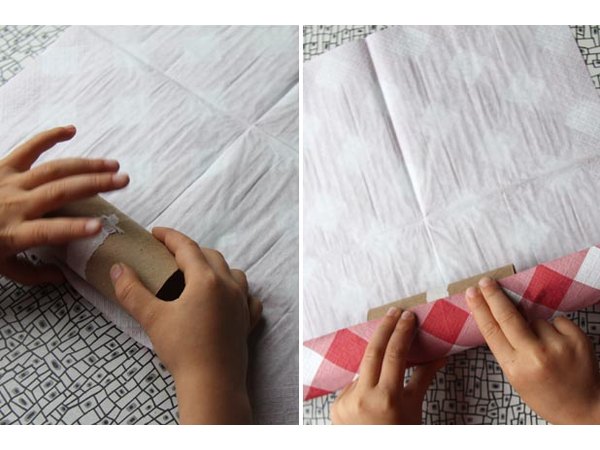 Nici Holt Cline
Step 4
Dot glue along edge, the length of the cardboard tube. Roll tube into glue to secure in place.
Nici Holt Cline
Step 5
Pinch napkin together at one end and stuff back into cardboard tube. Add your party favors in the open end, filling tube. If using customized bracelets, mark end with name. Put large items in first and spaces with smaller items.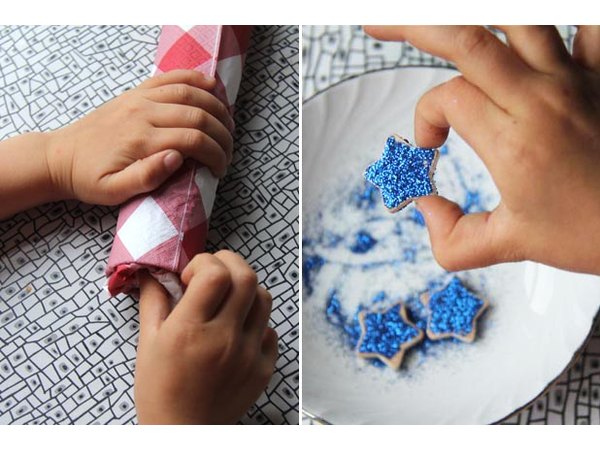 Nici Holt Cline
Step 6
Insert "firecrackery bling" atop the cracker favors so it hangs out the end. Pictured here are glittery pipe cleaners wrapped around glittery pom poms. Other ideas: painted twigs, wired ribbon and wire. Keep it simple and preferably recyclable. To finish the end, pinch together and wrap with a pipe cleaner or twist tie.
Nici Holt Cline
Step 7
If your napkin print allows, add hand drawn stars, stripes and glitter. For younger artists, give them a selection of red and blue marking tools and let them have at it! Pictured here are blue stars drawn with a marker, followed by a dot of glue and blue glitter.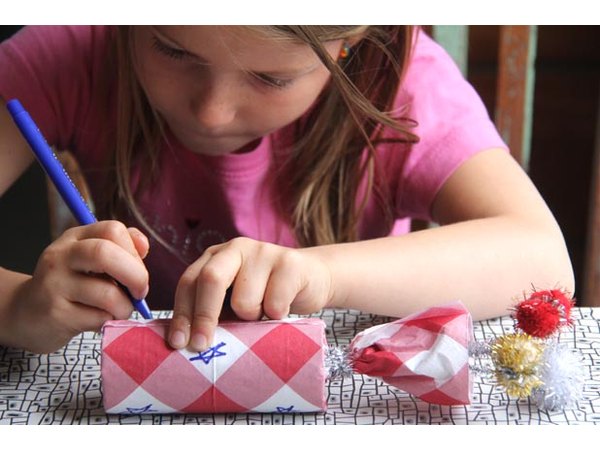 Nici Holt Cline
Step 8
Tear into the crackers and enjoy. Happy Fourth of July!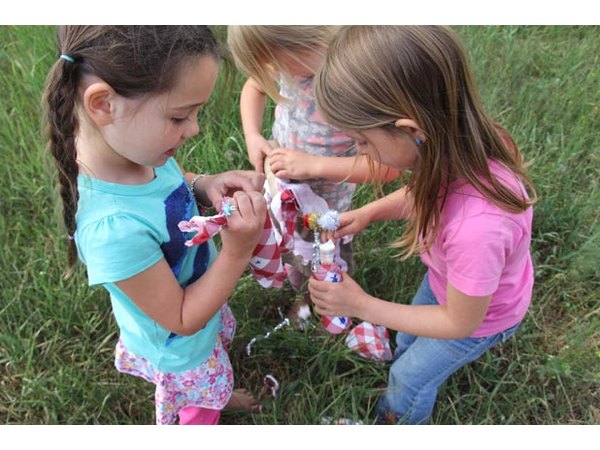 Nici Holt Cline
Promoted By Zergnet