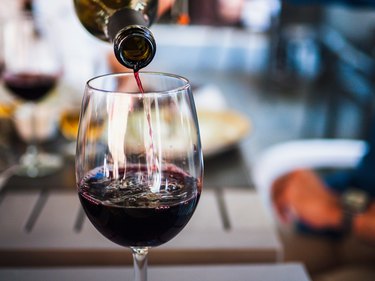 Wine is one of the most commonly ingested alcoholic beverages and for a good reason. Whether you're a red, white or rose fan, it's essential to know how to test for methanol in wine. Methanol is an alcohol produced by the fermentation process. All wine contains traces of methanol; however, in large amounts, methanol can cause a host of physical ailments, including headaches and nausea. In rare cases, methanol can even cause death.
Testing your wine for methanol may seem like a large undertaking. After all, this is advanced chemistry, but it doesn't have to be an ordeal. If you're new in the home winemaking industry or you've bought a bottle from a small winery, it's always a good idea to check the methanol in wine. To perform a methanol test for your wine, you can take a few different approaches.
There are some easy ways to test your wine without any additional products. The first way is to simply smell the wine. The wine is unsafe to drink if it has a strong or unpleasant chemical smell. Experts warn that not all methanol-containing drinks will produce this smell, so it's best to continue testing even if you don't smell that overpowering chemical scent. The next step is to use fire to test for methanol. Take a sample of the beverage and light it on fire. If the resulting flame burns yellow rather than blue, the drink is not safe to consume.
Thankfully, there is also a portable methanol detector. This handheld device will measure both the ethanol and the methanol, aiding distillers and government agencies who enforce methanol levels in alcoholic beverages. While this device isn't yet available to the public, it will help save the general public the headache of testing and the headache of methanol consumption.
While small amounts of methanol naturally occur in the human body and nature, large amounts of methanol can be deadly. The first sign of methanol exposure is often a headache. This symptom can be hard to distinguish from other symptoms of alcohol consumption, as some red wines contain tannins that also cause headaches. Medical experts warn that red wine headaches can be caused by histamine, a compound found in grape skin. A histamine headache will differ from a methanol headache, and nausea will generally accompany the headache.
Several side effects may occur after you experience long-term exposure to methanol. These include inflammation of the eye, insomnia and even visual failure. For reasons unknown, the most common long-term effect is increasing eye irritation. There are cases of severe methanol poisoning causing optic neuropathy, which is damage to the nerve leading from the eye to the brain that results in blindness.
Other Methanol-Containing Beverages
If you're a home distiller, you may now be wondering how to test moonshine for methanol. Moonshine is another alcoholic beverage that can potentially contain methanol from the fermentation process. Since moonshine is typically made from a mash of corn, sugar and yeast put through continuous fermentation, this drink can contain higher than average levels of methanol. The side effects of methanol in moonshine are the same as if you were drinking wine.
To test your moonshine for methanol, you'll employ many of the same processes as if you were testing wine. The easiest and quickest way to test for methanol in moonshine is the fire test. Like you can do with wine, checking the flame color can help you determine the methanol levels. If the flame appears normal in color, then the moonshine should be safe for consumption. If it burns light blue or yellow, it's not safe to drink.