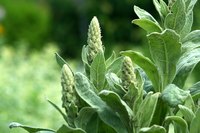 Common milkweed, known scientifically as Asclepius syriaca, is an invasive wildflower in North America, valued by conservationists and gardeners for its importance to the life cycle of the monarch butterfly. It is easy to buy and plant.
Finding Milkweed Locally
If milkweed is not for sale at your local garden center, contact your county extension office. Extension agents can help you identify local resources for buying and planting or transplanting milkweed.
Ordering Milkweed
You can readily order milkweed online, as well, not only from garden retailers, but also from nonprofit organizations that promote the protection of monarch butterflies. One example is Monarch Watch.
Geography
One reason it is so easy to buy milkweed is its hardiness. Common milkweed grows naturally in most of North America east of the Rockies. It is drought-tolerant, making it a possible garden plant even in drier climates where it does not occur naturally.
Warning
Many varieties of milkweed are toxic to livestock and irritating to human skin, so do not buy this invasive plant unless you can carefully monitor the planting area. For instance, you will need to remove the prominent seed pods before they dry and scatter seeds.