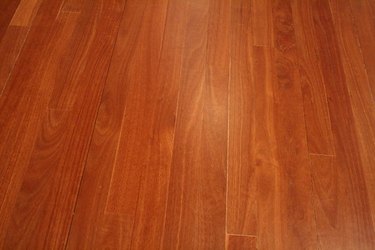 Engineered wood flooring consists of a top layer of real wood covering up a hidden layer of what is usually plywood. While it can be a great choice for homeowners looking to install wood floors that require less maintenance, there are drawbacks to consider.
Cost
Engineered flooring usually costs anywhere from $8 to $10 per square foot, which is not any cheaper than solid wood flooring and much more expensive than laminate wood flooring, which can cost as little as $1 per square foot.
Maintenance
While solid wood flooring can be sanded many times to eliminate scratches and blemishes on the surface, the thin top layer of engineered flooring only allows this to be done one or two times at most.
Considerations
Because almost all engineered flooring comes prefinished, it typically contains beveled edges. This makes for an easier installation, but can prove problematic when cleaning.
Appearance
Although the top layer is composed of real wood species, in some cases the engineering process can result in a different grain pattern than solid hardwood floors would possess.
Durability
Because of the thin top layer, engineered hardwood flooring is much more susceptible to dents, and much harder to repair if damaged.