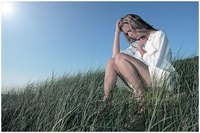 Deciding to terminate a pregnancy can be one of the hardest decisions a woman will have to make during her lifetime. The early termination of a pregnancy can be by personal choice or medical necessity. An abortion can be performed medicinally and surgically.
When
According to Kaiser Permanente, the safest terminations are usually performed in the first 12 weeks of pregnancy, but can be done up to 20 weeks.
Medical Termination
Administration of drugs including mifepristone and misoprostol will terminate a pregnancy within 2 weeks and are 95 percent effective, as reported by The University of Washington.
Surgical Termination
The University of Washington states a surgical abortion by aspiration, vacuum, or dilation and curettage is a 10-minute office procedure.
Effects
Taking pills to terminate your pregnancy will cause cramping, nausea, vomiting and heavy bleeding after your last dose. Surgical termination will cause less effects than medicinal, including only bleeding and cramping.
Complications
Complications from abortion are rare, occurring in fewer than two out of every 100 procedures, but can be serious enough to require blood transfusions, according to Kaiser Permanente.
Long Term
The University of Washington states that an early termination of pregnancy poses no foreseeable risk to future pregnancies.