Sugar maples grow in much of the Northern hemisphere. These trees have distinctive flower and bark characteristics, grow better in certain soil conditions and are subject to several types of hazards. People use sugar maple trees for producing many different products.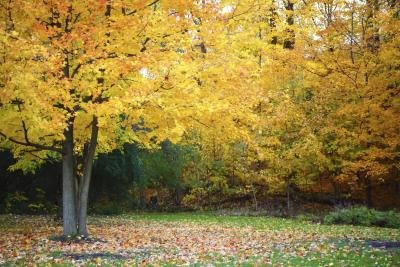 Geography
Sugar maple trees grow in the east from Tennessee, northern Georgia and southern Missouri, up to the north to Nova Scotia and Quebec. In the west, sugar maples occur from Minnesota in the south northward to Ontario and Manitoba's southeast.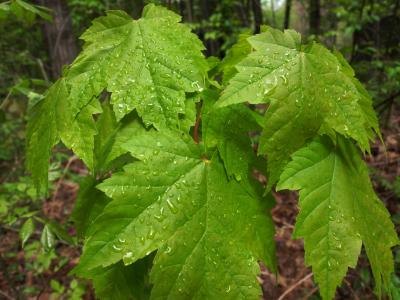 Flowers and Bark
Sugar maple trees bloom in the spring, producing abundant yellow flowers. Young sugar maples have dark-gray bark; the bark of older trees may appear dark-brown because of ridges and grooves.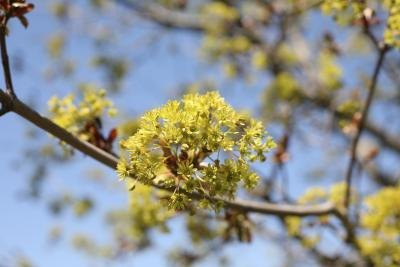 Soil
The most conducive soil conditions for sap production and tree growth is well-drained, fertile soil with fine or medium texture.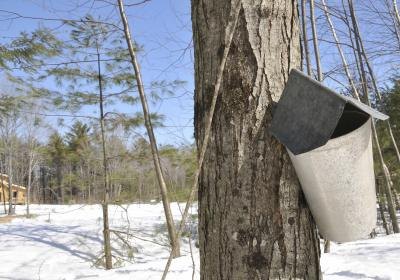 Hazards
Hazards such as disease, insect infestation and injury can damage sugar maples. Sugar maples also have sensitivity to high amounts sodium content in soil, such as from road salt runoff.
Products
Sap products such as maple sugar, maple syrup and maple candies constitute the best-known sugar maple products. As a hardwood, this tree is also well suited to producing musical instruments, furniture and wooden household objects like rolling pins.