Pink Dianthus flowers make great garden borders. There are a few varieties of this perennial--Tiny rubies, Maiden pink, and Cottage pink name a few. The plant species thrives in full sun, with a fast draining, slightly alkaline soil. Most of the flowers are pink, although there are many variations. The flowers are also found in white.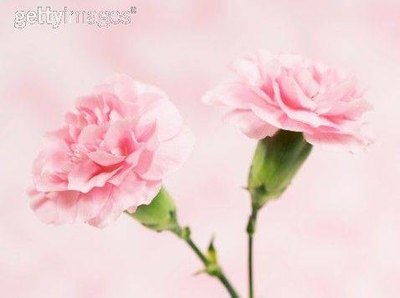 Maiden Pink
Maiden pink flowers bloom in summer and grow to about 12 inches tall. The foliage is evergreen. The pink flowers attract butterflies, bees and birds.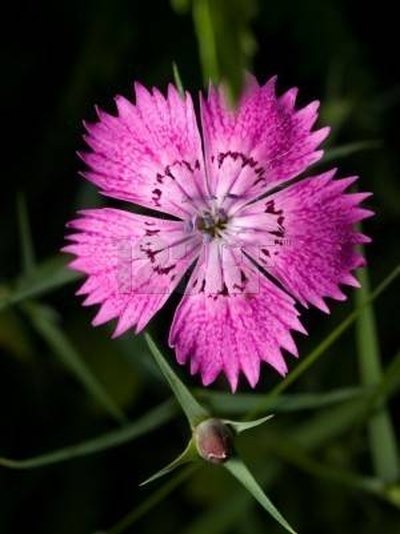 China Pink
China Pink is an annual originally from Eastern Asia. This flower grows best in the cool temperatures of spring or fall. They range from 6 to 12 inches and have a clove scent. The bi-colored blooms can be pink, white, rose, or scarlet.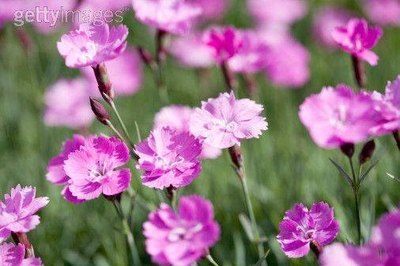 Deptford Pink
The Deptford pink flower is an annual or a biennial. The tiny flowers consist of five spreading petals, pink with small white dots. This drought tolerant species grows in sunny dry conditions. It favors gravelly soil or clay.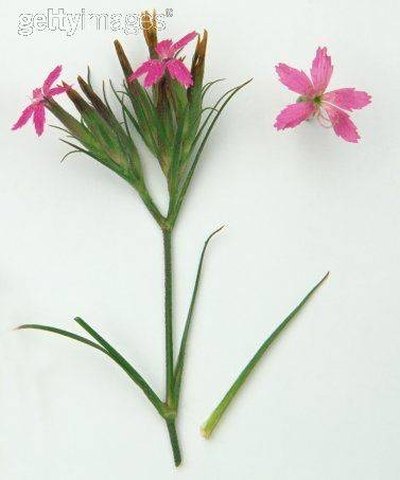 Cheddar Pink
The Cheddar Pink perennial is also called Firewitch. This easy to grow flower has a spicy clove scent. The evergreen leaves are bluish-gray and the tiny flowers are magenta pink and bright purple. The stems grow to about 8 inches tall.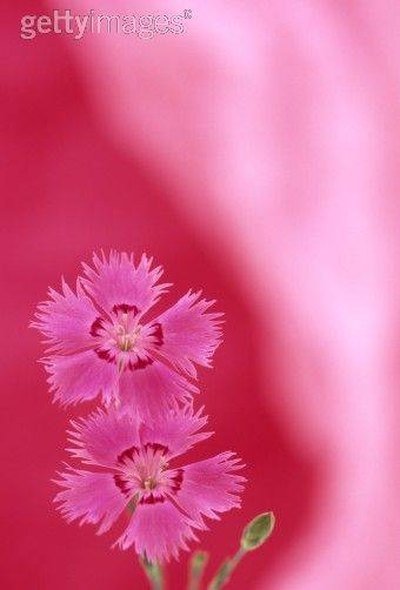 Cottage Pink
The fringed flower of the Cottage Pink has velvety sheen petals in colors ranging from rose, purple, pink and white. These perennials make ideal ground covers. They have evergreen leaves and grow well in early summer's full sun.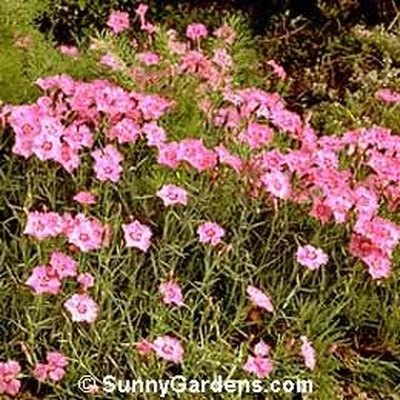 Tiny Rubies
Tiny Rubies is heat tolerant. Easy to grow and easy to maintain, the plant is covered with tiny double pink flowers. Tiny Rubies grows best in the spring and summer, in full sun and sandy soil.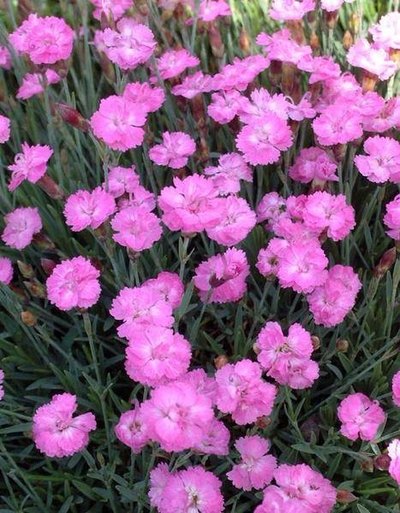 Bath's Pink
The Bath's Pink flower grows to about 12 inches tall. It grows best in sandy, dry soil. The flower blooms from mid summer to early fall in shades of pink with blue-green foliage.