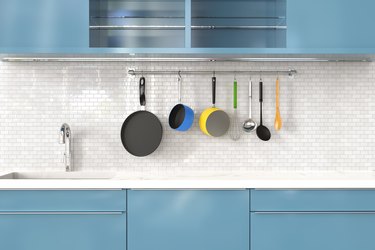 Once a year—and just in time for Thanksgiving—Sur La Table celebrates the anniversary of its founding with a can't-miss sale on kitchen and entertaining essentials. This year, the brand turns 49 and is offering up to 60% off cookware, serving pieces, bakeware, tools, linens and more. The sale is taking place from October 7th through the 19th and shoppers can expect big savings from Sur La Table's in-house brand and French cookware manufacturer Cristel.
Now that we've piqued your interest, here are seven on-sale items worth adding to your online shopping cart.
1. Cristel Strate Roaster With Rack
With a month and a half to go until Thanksgiving, now is the time to invest in a high-quality roaster that can cook a 20-pound turkey to perfection. Choose from a 17-by-13-inch or 15-by-12.5-inch stainless steel roaster, complete with an adjustable folding rack and a meat thermometer. The three-ply base features an aluminum center to ensure even cooking and the large handles make it easy to lift a heavy bird in and out of the oven. The folding rack has five positions to accommodate a variety of dishes and the curved edges of the roaster make pouring out liquids less of a mess.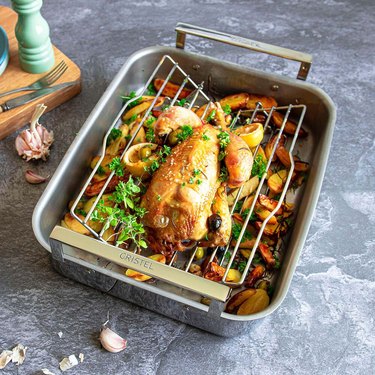 2. Sur La Table Spice Measuring Spoons, Set Of 6
Listen, it's time to make the switch from round to rectangular measuring spoons. This set of six is narrow enough to fit in just about any spice jar—even the plastic ones you pick up from the grocery store. They're easy to remove from the ring and are made of dishwasher-safe stainless steel. The measurements range from ⅛ teaspoon to 1 tablespoon and the shape of each spoon makes it easy to level off dry ingredients. Buy them for yourself or gift them to a friend who understands the importance of seasoning!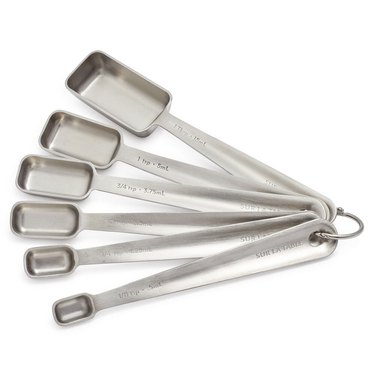 3. Assorted Twill Kitchen Towels, 28" X 20", Set Of 3
These 100% cotton towels are super absorbent and come in eight eye-catching colors. Each 28-by-20-inch towel features a loop for hang-drying, although they're also safe to use in the washer and dryer. There are three patterns in each set, two plaid and one striped. Use them to dry dishes, wipe your countertops or clean up a spill on the floor. With so many different options to choose from, you'll want to pick up a set in each color.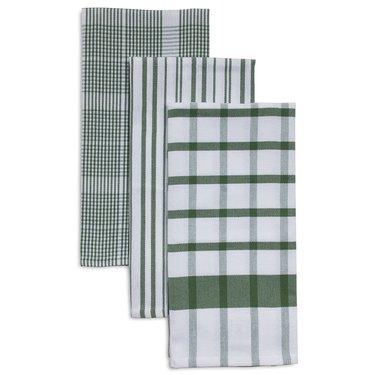 4. Rectangular Porcelain Baker
Porcelain bakers tout a variety of uses—think lasagnas, casseroles, scalloped potatoes, enchiladas and more. This crisp white dish with sturdy handles comes in six sizes, ranging from half a quart to six quarts. Plus, if you buy multiple sizes they nest inside each other for seamless storage. The glaze is cadmium- and lead-free and the durable porcelain material helps to retain heat. The bakers are dishwasher and microwave safe and can withstand temperatures between 0° and 500° Farenheight.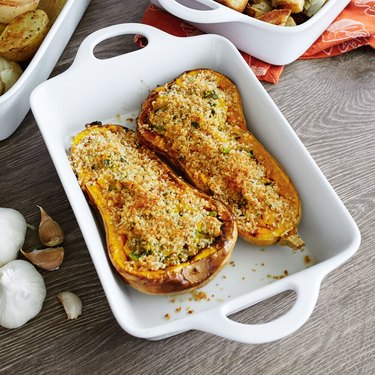 5. Italian Whiteware Round Cheese Platter
It's not Thanksgiving unless you gorge yourself on hors d'oeuvres while watching The National Dog Show, right? This year, present your meats, cheeses, nuts and fruit on this 15-inch earthenware platter with gently rounded edges to prevent spills. It's handcrafted in Italy and allows charcuterie ingredients to pop against the white finish. The cheese platter is dishwasher safe and could also be used for serving cake, pizza, meat or fish—the opportunities are endless!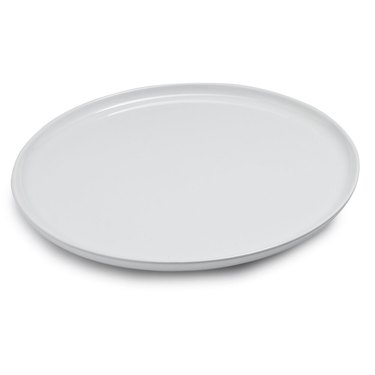 6. Sur La Table Stainless Steel Dough Scraper
Even if you're not a baker, you could certainly use a dough scraper in your kitchen. Use it to scoop up minced garlic or separate ingredients on your cutting board. If you are a baker, however, this small but mighty tool makes easy work of measuring, dividing and lifting dough. It's crafted from stainless steel and has a square edge, and it's also safe to use in the dishwasher. For only $8, it would be a fantastic stocking stuffer for the home chef or baker in your life.
7. Cristel Castel'Pro ULTRALU Nonstick Skillets, 8" And 9.5" Set
Get two nonstick skillets at an attractive price, guaranteeing easy cleanup and food release. This set comes with an 8-inch and a 9.5-inch skillet that features three coats of Exceliss+ PFOA-free nonstick. Cristel's French-made skillets were designed by chefs with aluminum and anodized aluminum layers to promote even heating. The large handles are comfortable to grip and won't overheat when you're cooking with multiple burners. This set is dishwasher safe and oven safe up to 350° Farenheight. It also boasts a limited 10-year warranty against manufacturing defects for added peace of mind.