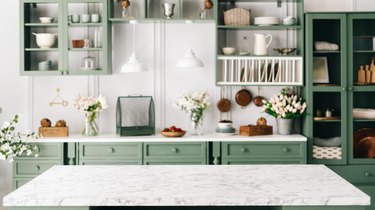 After a summer spent avoiding the oven, we're ready to jump back into hearty fall cooking. Sur La Table's Warehouse Sale, which runs from September 23rd to the 28th, offers hundreds of ways to save on cookware, bakeware, kitchen tools, small appliances, entertaining essentials and more. Prepare for the upcoming holidays by snagging a ceramic pie dish, durable wine glasses or a multifunctional Dutch oven.
With savings of up to 60 percent, now is the time to invest in pieces that will last you for years to come from brands like Le Creuset, All-Clad, Staub and Zwilling J.A. Henckels. Plus, if you spend more than $75, you'll unlock free shipping. Below we've rounded up all the best deals on chef-worthy products from Sur La Table's Warehouse Sale.
1. Le Creuset Signature Oval Dutch Oven, 8 Qt.
A showhorse and a workhorse, Le Creuset's eight-quart Dutch oven can be used to cook stews, braise meat, bake bread and so much more. This size typically sells for over $400, and even the brand's newest color, "Azure," is included in the sale. Made of porcelain-enameled cast iron, these French-made Dutch ovens are of heirloom quality and designed to prevent staining or the absorption of flavors. They're intended for induction, electric, gas or halogen heat sources, and feature weighty lids that help to lock in moisture. The eight-quart version is sold in nine vibrant colorways and comes with a lifetime warranty for added peace of mind. Weighing 15 pounds, each oven measures 16.9 inches long, 11 inches wide and 7.3 inches high, including the lid and handles.
If you're still making sheet pan pizza, it's time to upgrade to a ceramic pizza stone that guarantees crispy crust with every pie. This affordable set includes a 12.5-inch round pizza stone, a stainless steel rack for serving, and a pizza cutter with an elegant wood handle. The pizza stone works by evenly distributing the heat and absorbing excess moisture that otherwise leads to a soggy bottom. It's safe to use in a regular oven, convection oven, microwave, or on the grill and is designed to withstand temperatures of up to 932 degrees Farenheight. Beyond pizza night, it's great for baking cookies, toasting bread, roasting vegetables or re-heating leftovers.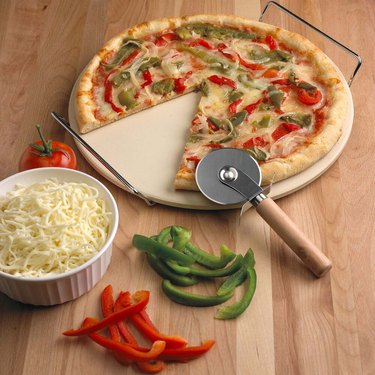 3. Staub Ceramic 3-Piece Stoneware Set
With Thanksgiving right around the corner, now is the time to stock up on cookware essentials. This three-piece set from Staub, another French manufacturer of high-quality enameled cast iron cookware, includes a 9-inch pie pan, a 13-by-9-inch rectangular baking dish, and an 11-inch oval baking dish. The exterior of each dish showcases a dark blue ceramic finish, while the interior is a creamy white, which makes it easy to clean as you can spot any lingering residue. Each piece features hefty side handles and a smoothly-finished underside that won't scratch your countertops. Clumsy cooks might be hesitant to invest in ceramic (who among us hasn't dropped a fresh-out-of-the-oven casserole at some point?), but Staub's products are impact, scratch and thermal-shock resistant.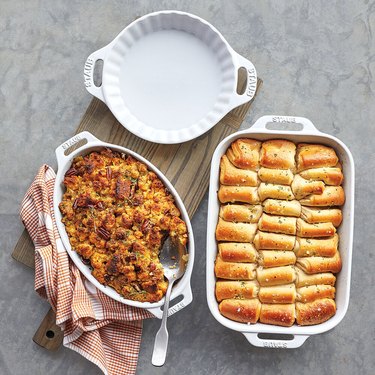 4. Zwilling J.A. Henckels Prédicat Burgundy White Wine Glasses, 13.6 Oz., Set Of 6
"Durable" and "wine glass" aren't words that are typically used in the same sentence, but this German-made set from Zwilling J.A. Henckels is made of heavy-duty crystal. The six 13.6-ounce glasses are intended for white Burgundies (a very expensive wine made from Chardonnay grapes and grown in limestone-rich soil) but will elevate almost any white wine tasting experience. While some white Burgandy glasses have a wide 'bowl,' this one is fairly narrow, although its capacity is ideal for generous pours. The glasses are dishwasher safe and resistant to chipping, scratching and breaking.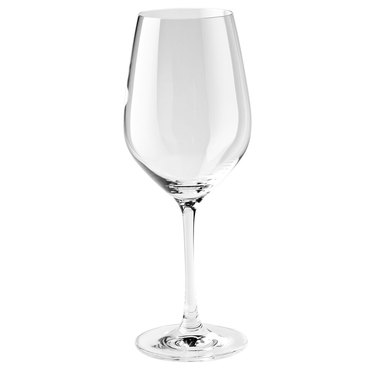 5. Instant Pot Air Fry Lid, 6 Qt.
When you live in a small space, purchasing a new kitchen appliance often results in limited counter space. This air fry lid fits onto an existing, six-quart Instant Pot and touts air frying, broiling, baking, roasting and dehydrating capabilities. The basket size is a little smaller than what'd you get from a dedicated air fryer (roasting a whole chicken might be tricky), but it's a great tool for crisping veggies, wings, fries, tofu, donuts and more — all while using little to no oil. The LED-lit control panel is intuitive and has six pre-set functions for easy cooking.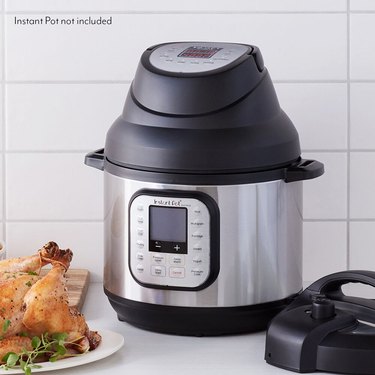 6. Zwilling J.A. Henckels Four Star 8-Piece Knife Block Set
There's a reason every soon-to-be-married couple puts this eight-piece knife block set on their registry. The Four Star series has been a kitchen staple since 1976 thanks to its durability, corrosion resistance and edge retention. Made of high-carbon stainless steel, the set includes a paring knife, prep knife, bread knife, chef's knife, sharpening steel, kitchen shears, as well as a beechwood storage block. The knives are handwash only, but with proper care can last for decades. Some repeat customers have mentioned that their previous sets lasted 30-plus years.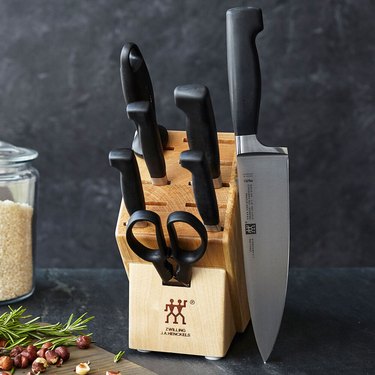 7. All-Clad HA1 Nonstick Skillets, 10" & 12" Set
All-Clad is known for its durability, not affordability, but thankfully it's on sale! These versatile skillets measure 10 and 12 inches, made of ​​hard-anodized aluminum with three layers of PFOA-free nonstick coating. They're suitable for all heat sources (even induction) and can withstand temperatures up to 500 degrees Fahrenheit. Although the nonstick coating makes clean-up a breeze, the skillets are dishwasher-safe. Use them to fry up eggs, fish, bacon, pancakes or an extra-gooey grilled cheese.