​​eHow may earn compensation through affiliate links in this article.​
One of the biggest gardening trends of 2020 was simply...gardening! Millions of people found themselves at home with time on their hands due to the pandemic, and many of them either found or renewed an interest in gardening. It's not hard to understand why: Gardening is good for both mental and physical health, which makes it a perfect pandemic activity. As the 2021 season approaches, here are five hot trends that will shape how you garden indoors and out.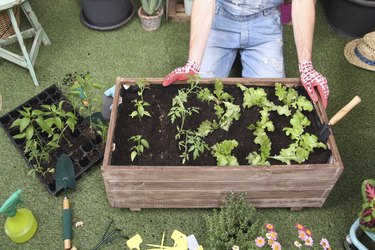 1. Growing (Some of) Your Own Food
There's nothing like random shortages at the supermarket (not to mention your paycheck) to make growing at least some of your own food sound like a good idea. You may not have a large yard. — creating a garden in a relatively small space can stretch your budget and improve your diet. If your available garden space is given over to flowerbeds you can sneak in edibles like colorful lettuces or chard as borders and edgings, or vivid cherry tomatoes and chili peppers as accents among the greenery. This Instant Garden seed collection kit can help get you started.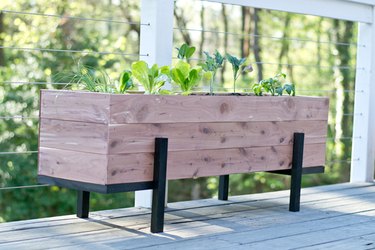 2. Gardening Anywhere a Garden Fits
The sad truth is that many would-be gardeners don't have enough space for a conventional row-style garden. That's why packing DIY gardens into any space available is going to be one of 2021's hottest garden trends. Those with at least a few square feet of workable soil can garden intensively using the "square foot" method. Apartment dwellers can put pots on their patios and balconies, herb jars in window boxes, or even have "vertical gardens" in wall-hanging planters. Those with no yard or balcony, and no sunny windows, can even use all-in-one hydroponic gardens like this one by Moistenland that include their own grow lights.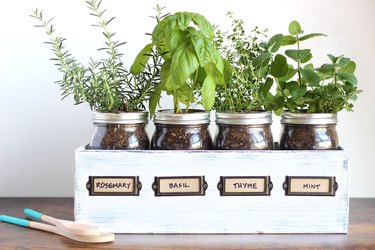 3. Creating a "Stress Remover" Garden
The pandemic has been, among other things, a masterclass in stress. That's why one of 2021's hottest gardening trends will emphasize gardening's role in promoting relaxation. Specifically, we expect a lot of gardeners to create "Zen zones" where they can go to help get their heads right. Key ingredients include shade in daytime and gentle lighting at night, secluded spaces for privacy, and water features like this stacked fountain by Peaktop for their soothing sound. Low-maintenance plants are good, too, so you won't have to stress over your stress reliever. You can create the same ambience on a balcony with a cascade of hanging plants, or climbing vines on a trellis, to give you shade and a bit of privacy.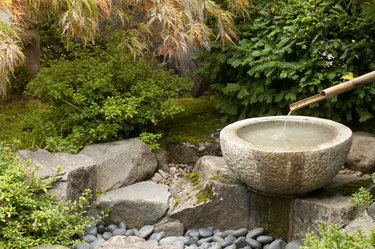 4. Doubling Down on Houseplants
Even before the pandemic, becoming a houseplant parent was enjoying a social-media "moment." But as more people spend more time at home, they'll continue to be an ever-bigger trend in 2021. Foolproof favorites like pothos and spider plants will be in demand as long as there are houseplant novices, but expectations are higher this year as more people gain the experience to (excuse the expression) branch out. Look for plenty of bold colors and exotic foliage in 2021. Size matters, too: A big statement plant like this 3-foot cat palm tree from Costa Farms can completely transform a room. Some, like dwarf citrus trees, will even give you blossoms and usable fruit in season.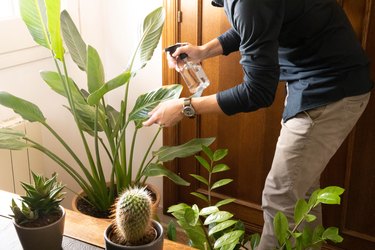 A focus on color and visual impact won't be limited to houseplants. Last year was about ​having​ a garden, but 2021 will be about ​refining​ your garden to increase its impact. Look for the biggest, boldest, most vibrant colors you can find. Want the bold, dramatic color of exotic tropicals, for example, but live in an area with cold winters? No problem! Treat them as annuals, or plant them in pots and bring them indoors for the winter. An equally bold but opposite option is to go with a monochrome color scheme: All reds, maybe, or all blues, all yellows, or all whites. Don't forget paint, either. Extending the color scheme to planters, walls, furniture and outbuildings can really drive home your theme.
These are just our top few picks, from the trends that will define gardening in 2021. There are as many others as there are gardeners, so don't feel obligated to follow anyone else's lead: It's your garden, after all, so build it the way you want. Who knows? Maybe next year we'll be writing about a trend that you started!