There's just something special about pockets. You can create some unexpected pockets of beauty by adding them to a fleece scarf. Not only will they keep your hands warm but consider how nice it will be to grab your phone, lip gloss and some spare change and slip them into your snuggly scarf pockets before you head out into the cold looking fabulously casual. No bulky purse is needed to enjoy some time outdoors watching a local football game or just walking your dog through the park. All you need are your favorite fleece (you could even get some in your beloved sports team colors) and a little yarn to get started on this cozy yet practical project.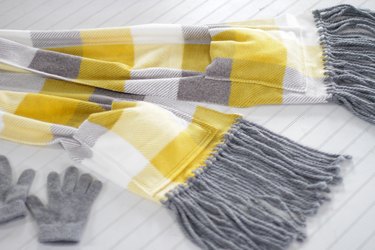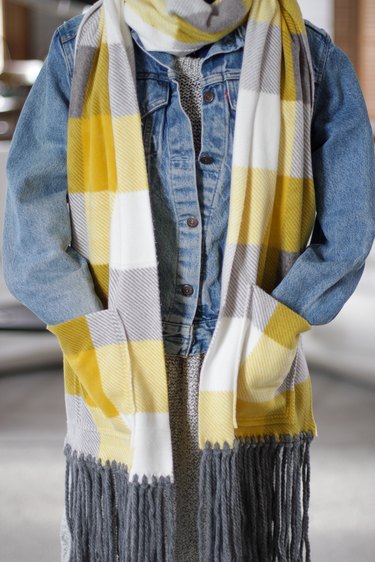 Things You'll Need
95 x 12-inch piece of fleece

2 (8-inch) pieces of fleece for the pockets

Straight pins

Sharp scissors

Ruler

48 (20-inch) pieces of yarn (optional)

Small crochet hook (optional)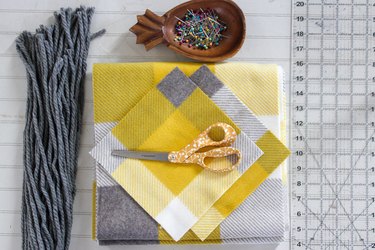 Step 1
Center the pocket pieces of fleece 3 inches from the bottom edges of the scarf. Pin in place and leave the top open. If you have patterned fleece, you may want to line up the pattern for a more streamlined look.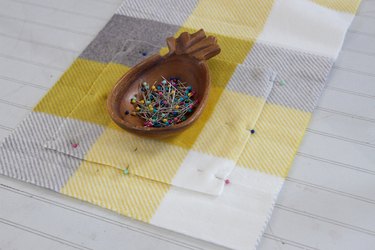 Step 2
Sew around the sides and bottom of the pocket. Go back and sew a second seam 1/4 inch away from the first.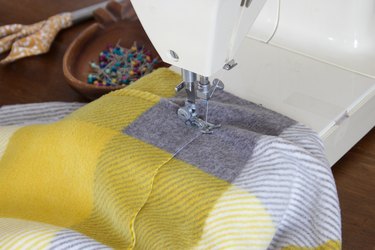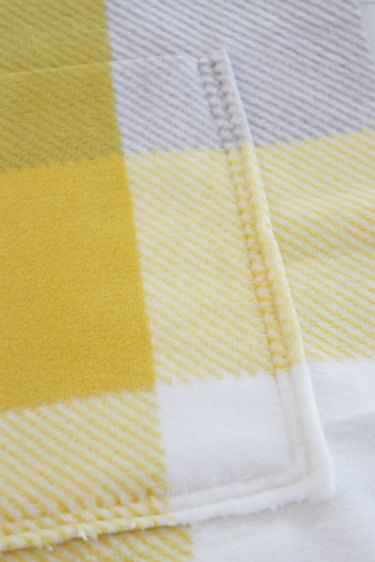 Step 3
You could just stop here for a nice-looking scarf, but if you'd like to add some interest and a little length to your scarf, you could add fringe. To add the fringe, fold the bottom edges of the scarf up 1/4 inch and snip every 1/2 inch. (If you're using thin yarn, snip every 1/4 inch.) This creates tiny holes to thread the yarn through.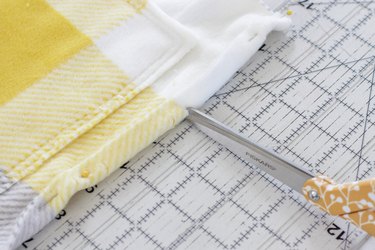 Step 4
Thread a small crochet hook through the hole. Fold the 20-inch piece of yarn in half. Lasso the yarn with the hook and pull it through the hole. Remove the hook and thread the yarn ends through the loop. Pull gently to tighten the knot. Continue this on both ends of the scarf.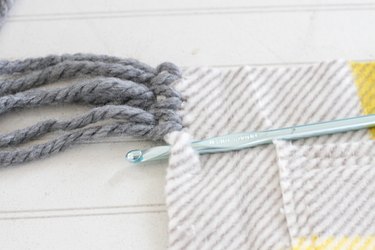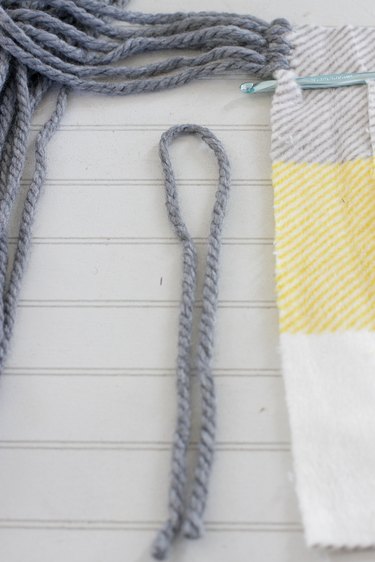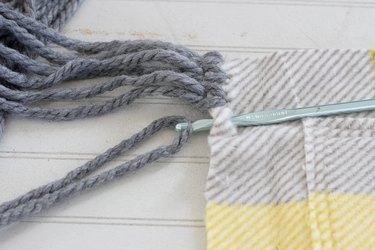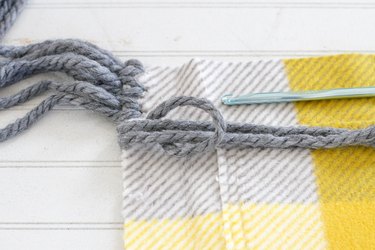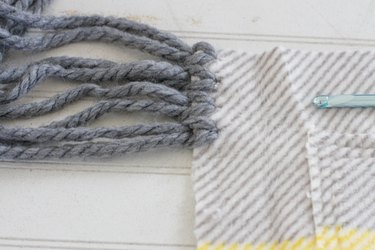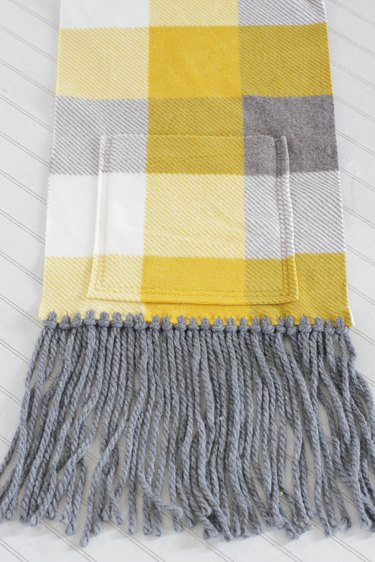 Cheers to unexpected pockets of beauty!