1 of 9
I've been a granddaughter for 35 years to some pretty amazing grandparents. So I guess that makes me a grandparent apprentice of some sort. I'm learning the trade and storing what I know so that someday, if my grandkids are as lucky as I have been, I can be really good at the art of grandparenthood — perhaps even nail the perfect cookie jar. So, as all good apprentices do, I take notes. And today, I'll let you take a peek at my apprentice notebook — a long time in the making — that includes some things I've learned about being a grandparent from four amazing teachers.
Image Credit:

Kelle Hampton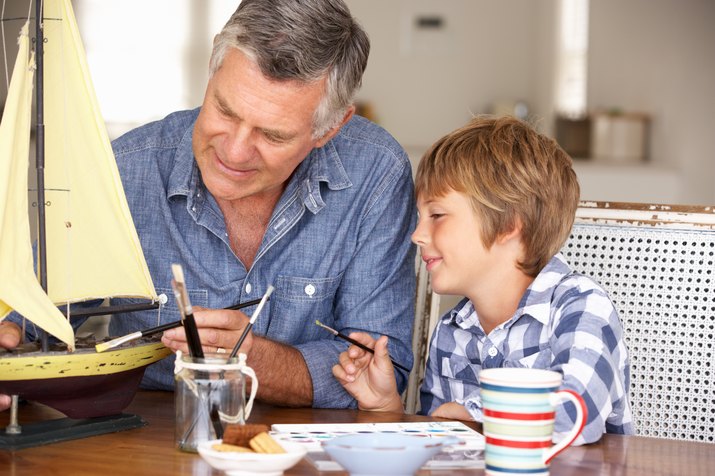 2 of 9
Be Very Interested and Passionate About Something
It doesn't really matter what that something is — photography, trains, building model boats, coins, crossword puzzles, the Cubs, things with roosters, memoirs of First Ladies, Japanese art, knitting — just let your grandkids know what makes you come alive. Make them listen to you talk about your hobbies and loves, even if they look bored. Teach your grandkids something they don't even know they want to learn. Drag them to coin shops and yarn stores, and make them listen to you read passages about Eleanor Roosevelt and how the steam engine works. Do it with gusto. I promise, they'll love you for it. They will know you for it. Someday, they'll lovingly remember, "He sure did love trains."
Image Credit:

monkeybusinessimages/iStock/GettyImages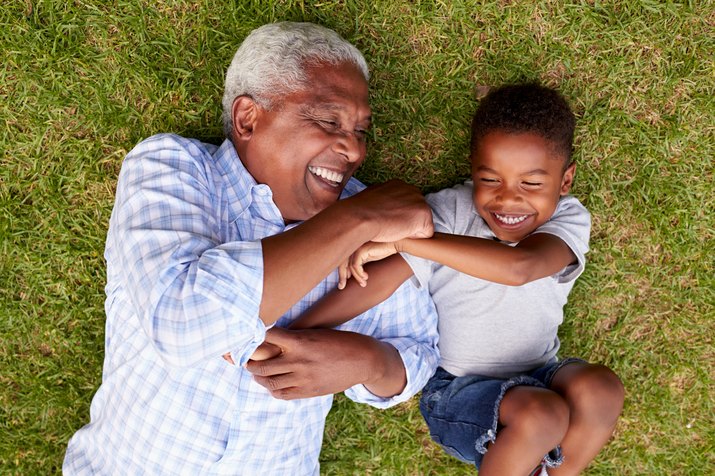 3 of 9
When You're Getting Old, Take Your Humor with You
Nobody wants to say they're old, but we can at least agree that we're all headed there, and as we're headed that way, I do know one thing: I don't want to be the stodgy old lady. I want to be funny — maybe even embarrassingly funny. My favorite thing about my grandma? She's hilarious. She'll hit the dance floor at weddings, make fun of her own moves, and if there's one thing she shares generously, it's her laughter. It's the best gift she could give us.
Image Credit:

monkeybusinessimages/iStock/GettyImages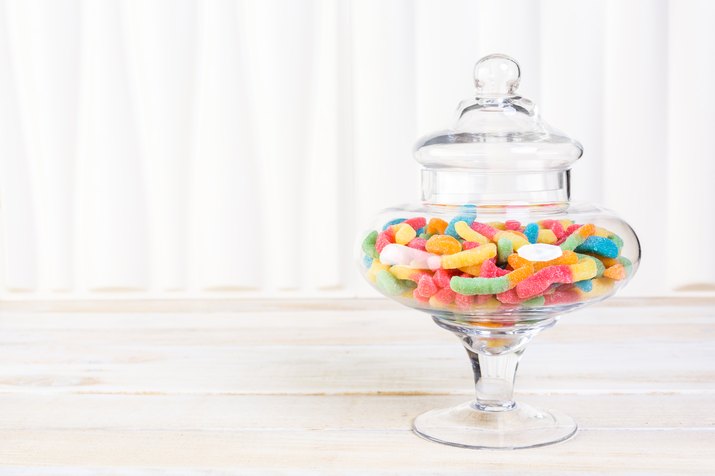 4 of 9
Have a Secret Stash of Candy
No need to tell the parents about this one. I'm not going to lie: The way to your grandkids' hearts is candy. OK, your love would also be nice, but candy seals the deal. Get a signature candy — M&Ms, jelly beans, Starbursts, Chiclets — and find a little tin (my grandpa's was a small Jelly Belly tin), something memorable to store it in. Keep it in your pocket, or by your nightstand, or in your office, or on that end table next to the big La-Z-Boy chair where you watch the news. Make sure the grandkids know where it is, and make a big to-do about pulling it out when they're with you. Make it "y_our special thing_." Someday, when you're not with them, it will still be y_our special thing_.
Image Credit:

arinahabich/iStock/GettyImages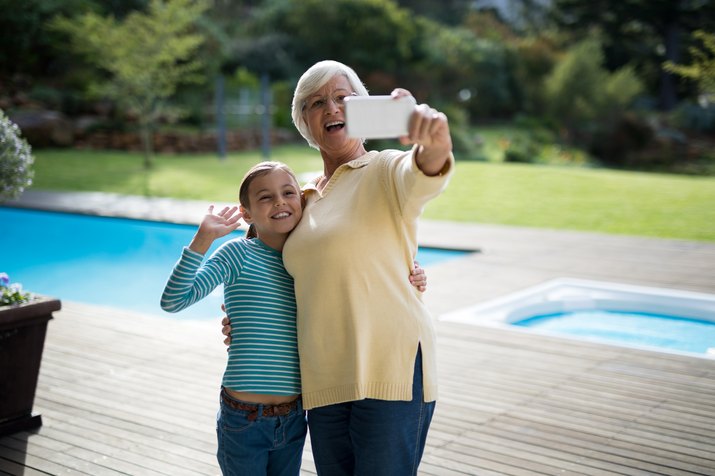 5 of 9
Want to be close to your grandkids? Learn to speak their language. Get on Facebook. Dip into social media and follow their accounts to let them know you care (OK — and to keep them in the circle of trust). I know the only reason my grandma checks Facebook is so she can have a closer glimpse of her grandkids' lives. Know what OMG and TTYL and LMFAO mean (you won't like it, but still — you should know). It's OK to make your grandkids put their phones away at the dinner table (and please do) and to tell them about the days when "we didn't have any of this crazy technology stuff — and when adults talked to us, we looked at them." They need to hear it. But throw in some OMGs and put those thoughts on your Facebook wall — and your point might actually get across.
Image Credit:

Wavebreakmedia/iStock/GettyImages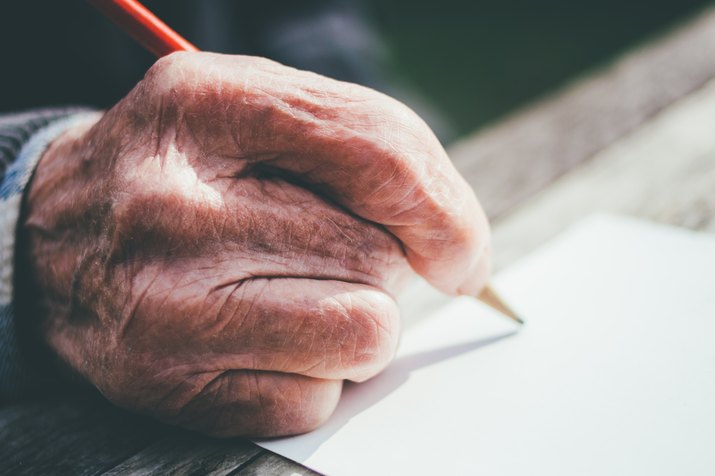 6 of 9
Give Them Your Handwriting
So you've figured out what LOL means ("lots of love," right?). Don't get ahead of yourself. Just because you're posting grandma selfies on Instagram doesn't mean you can quit old-fashioned correspondence. Your grandkids might communicate through texts and Twitter, but they need you to keep the pen alive. Give them notes and cards. Write out your best casserole and cornbread recipes and start a collection for your grandkids. Your handwriting is a piece of you — pass it on.
Image Credit:

hobo_018/iStock/GettyImages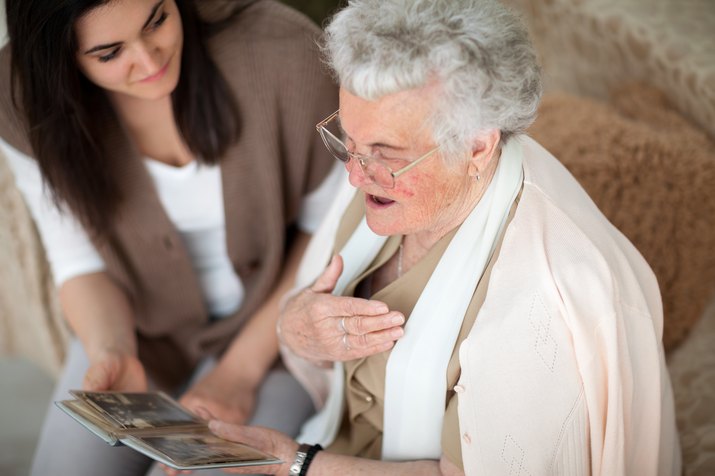 7 of 9
Tell Them Stories of the Past
Heritage is important. You need to pass the stories of your own childhood and their parent's childhood down to your grandkids, or they'll never know them. Make it a point to tell and retell those stories so that family is not forgotten. Tell stories with lessons — the value of hard work, the rewards of kindness, the consequences of fighting with your brother (which looked a lot different in our grandparents' day!).
Image Credit:

CherriesJD/iStock/GettyImages
8 of 9
Start the wave in the bleachers — you are, after all, the matriarchs and patriarchs. The family traditions my grandparents started are security blankets in my life — and always a reminder of the comforts of home and family. Traditions can hold deep meaning — like our family singing the Doxology before holiday meals. Or, they can be as silly as a repeated routine like taking a grandkid out for chocolate malts and cheese fries after the first day of school. You don't have to have an explanation for a tradition you start. But the more you repeat them, the more you tighten the ties that bind the family.
Image Credit:

KatarzynaBialasiewicz/iStock/GettyImages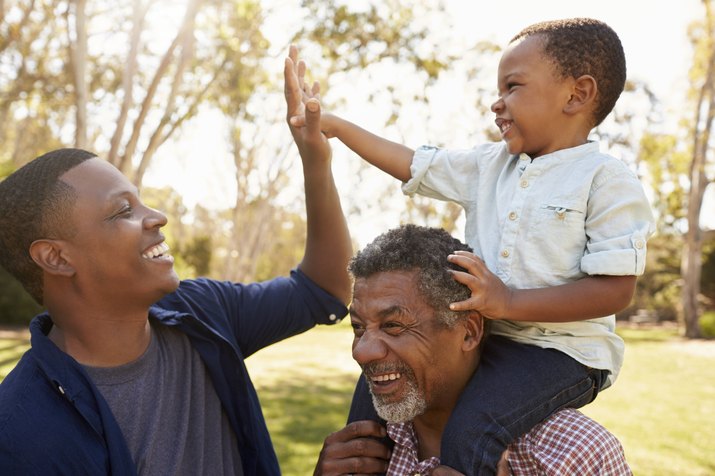 9 of 9
This is the most important lesson my grandparents ever taught me. Highlight it. Put stars next to it: Family is everything. And if you have kids, you have the power to drive this lesson home. Repeat this mantra in your conversation, in your actions, in the love you show your family and in your expectations for your children: We support each other, we show up.
Special thanks to Everett, Loverna, Dale and Dorothy. You wrote the book.
Image Credit:

monkeybusinessimages/iStock/GettyImages