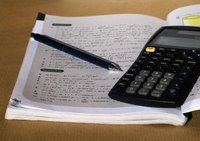 Traditional project management involves planning, executing and managing resources to complete project goals within a defined scope, timeline and budget. To learn about project management methods, read industry standard guidelines for your business and think about how you can apply those practices to enable the development of the products, processes or services for your company. For example, utilize standards such as the Information Technology Infrastructure Library (ITIL) to learn about managing IT projects. As you gain experience, you can apply that knowledge to your own real-world scenarios to manage projects to successful completion.
Planning Stage Exercise
Project initiation begins with an idea and involves defining what needs to be produced, establishing the functional, operational and user requirements as well as the feasibility. Test your ability to accomplish this task by working through a simple planning case study calculating resource availability: At your company, for one full-time employee, how many working hours are available in a day, week, month and year? Define how many project-related hours are available excluding any training, group meetings or other overhead activities. Determine the percentage to use to calculate resource availability at your company.
Executing Stage Exercise
Once the requirements have been articulated, the design phase begins and you specify how the project is accomplished. The next phase involves implementing the tasks and assigning skilled and knowledge resources to execute the tasks according to a realistic schedule. Test your ability to carry out these tasks by working through a simple case study to identify dependencies and establish a critical path for product completion: The software development project you manage must be ready for customer shipping by October 1 in advance of the holiday season. Last year, you completed a similar product release on a different platform in 2,000 hours--500 each for coding, testing, documenting and releasing. If today is April 1 (and two resources are committed and available for each function), will you be able to execute as expected in time? What obstacles might you expect if this project were executed at your company?
Monitoring Stage Exercise
Monitoring project activities involves regular assessment of your current status relative to plans. Your role is to analyze situations and mitigate risks so the project remains stable. When issues arise, you examine possible responses to formulate a contingency plan that mitigates impact to the rest of the project. Test your ability to manage risk by working through a simple case study to respond to supplier cost overruns: The training development project you manage exceeds its graphics development budget by 10 percent in the first half the year. The project has exceeded expectations on satisfaction surveys for the first pilot session. Should you cancel a second pilot offering and divert funding to the graphics development staff? What are the pros and cons you might experience at your company?