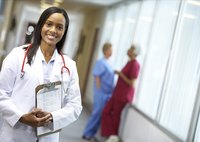 The use of the herb tribulus dates back to ancient India, when the herb was recognized for its aphrodisiac properties. Results of studies done at Airlangga University in Indonesia and the Pharmaceutical Research Institute in Sofia, Bulgaria show a wide range of effects, both on men and women. (ref 2) Men primarily take the herb to help with libido and erectile dysfunction. In women, however, the drug can help in ways relating to hormonal balances. Women can use tribulus, just as men, but may use it for different reasons.
Tribulus for Women
According to Dr. Michael Elstein, author of the book Eternal Health, tribulus has no effect on testosterone in women. Instead, it works on the hormone oestradiol (the predominant sex hormone in women, representing estrogen). Because of its effects on hormone balance, it can be used to treat menopause symptoms like hot flashes. Other symptoms associated with premenstrual syndrome can also be alleviated. Fatigue, insomnia and depression can also be reduced. It also works on womens' libidos, as its aphrodisiac qualities extend to both sexes. Tribulus increases and helps to regulate the ovulation cycle in women, and for this reason it is considered an herb that helps with fertility.
Tribulus for Men and Both Sexes
Dr. Elstein notes that tribulus has been shown to increase libido, as well as improve strength, frequency and duration of erections. It also promotes spermatogenesis (the maturation process of sperm), enhancing endurance and stamina. It can be considered a fertility drug as it increases sperm and its quality. In both sexes, tribulus can be used to treat headaches, itchy eyes, nervousness and weak vision. The increase in hormonal receptors and nitrogen oxide synthase neurons (in areas that are linked to sexual behavior and desire) in the brain work as an aphrodisiac. In men, tribulus increases testosterone significantly. It has been found to lower cholesterol and improve muscle building. In fact, weightlifters are fond of it because it lacks the side effects of anabolic steroids.