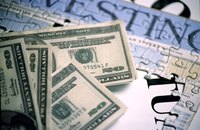 The 403b accounts are retirement plans offered by non-profit organizations like charities, universities and certain medical institutions. These accounts are governed by similar laws to the 401k, the equivalent account for corporations. You may transfer the funds and securities in a 403b account into a similar retirement plan such as an IRA, 401k, or 457 plan without paying any tax penalties. Many 403b plan providers charge account termination fees, so take those into consideration when transferring your account.
Determine Eligibility for Transfer
Transferring funds improperly from your 403b account without depositing the money and securities into a similarly qualified retirement account within 60 days will lead to a 10 percent taxation penalty by the IRS. Ensure that you're following the process properly before you withdraw any money from your account. You don't necessarily need to switch employers to transfer money out of your 403b. In some cases, you can simply choose a different account provider from the ones offered by your current employer.
Inform the Employer
If you still work with the employer that provides the 403b plan, you'll need to inform them of your intention to transfer the balance of the account and to close it. This is particularly important if you're transferring it into another 403b or rolling over into the 401k plan offered by a corporate employer. The IRS forbids citizens from maintaining multiple 403b or 401k accounts. In some cases, the employer will place the payments that it formerly made into the 403b directly into your salary, although likely in a reduced amount.
Rollover or Transfer
You can choose to either use a rollover or transfer the funds from your 403b to a new account. A direct transfer simply moves the funds directly from one account to another. This has the advantage of allowing you to transfer any securities held in the account into a new one. Some fees may apply depending on the service providers that you utilize. In a rollover, the plan provider writes you a check for the full value of the account. You will then have 60 days to deposit the check into a new qualified retirement plan to avoid paying the tax penalty.