Vegetarian diets are generally healthy, but they can be prone to deficiencies in certain vitamins. Unfortunately, some vitamins that many vegetarians often don't get enough of--including zinc, B12, vitamin D and iron--may contribute to hair loss. To help prevent hair loss, or to help your hair regain its health and growth, make appropriate vitamin supplements part of your healthy, balanced vegetarian diet.
Assess Your Weight
Have you recently lost some weight? According to Suzanne Havala of Vegetarian Times, "When diet is the cause of thinning hair, the most likely culprit is a sudden change in weight." The reason is that your hair follicles go through cycles of growth. In times of stress, including sudden weight loss, hormonal changes after a pregnancy or emotional stress, your hair follicles go into a dormant cycle, with resulting hair loss. If you're experiencing hair loss and you've undergone a stressful event, no specific vitamin will help you; your body will eventually get back into its natural rhythm and hair growth will resume. In the meantime, eat a healthy, well-balanced diet and take a good multivitamin supplement.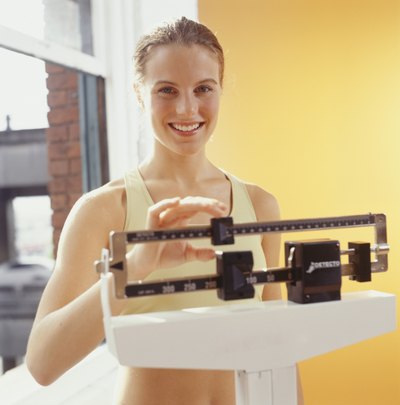 Assess Your Diet
Did you recently become a vegetarian? Are you eating well-balanced vegetarian meals, or are you a "salad" or "cheese" vegetarian? Some vegetarians, especially new ones, don't eat a broad spectrum of foods. Eating too many low-calorie foods like raw veggies can result in weight loss and, with it, hair loss. Eating high-fat dairy foods might result in consuming too few vitamins from important other sources. Taking in too little protein can lead to hair loss. Make sure that your daily diet includes several fruits and vegetables, several whole grains, and protein sources including beans, legumes, nuts and soy products. See the Vegetarian Food Guide in the Resources section.
Choose a Good Multivitamin
Even if you are eating balanced meals daily and your weight is appropriate, it is wise to include a multivitamin in your diet. Look at multivitamin labels carefully to make sure they contain good sources of zinc, B12, vitamin D and iron (recommended amounts are 15-20 mg zinc, 2.4 mcg B12, 5-15 mcg vitamin D, and 15 mg iron). Also pay attention to the source of vitamin A in the multivitamin. According to Dr. Bill Harris, the form of vitamin A called retinol palmitate in some multivitamins can lead to hair loss. Choose multivitamins that have beta carotene as their vitamin A source. Take your multivitamin with a vitamin C-rich food, which will increase absorption of iron into your blood. Do not over-supplement with vitamins, as they can be toxic in large quantities.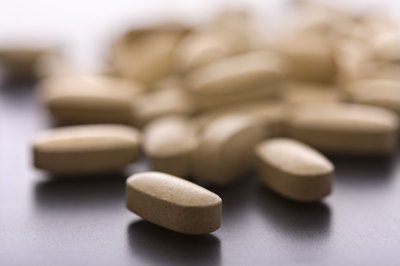 Supplement With EFAs
Deficiency in essential fatty acids (EFAs) can lead to hair loss. EFAs include omega-6 and omega-3 acids. While most vegetarians get enough omega-6 acids, they are often deficient in omega-3s. Vegetarian diets should be balanced in EFAs, with the ideal ratio being around 3 to 1 (omega-6 to omega-3). Flaxseed is an excellent dietary source of omega-3s, but there are many over-the-counter supplements as well.
Consult a Health Professional
If you're already experiencing hair loss despite following the strategies in this article, you may have an underlying medical condition, so a visit to a doctor is in order.