The Atkins diet is broken down into four stages: induction, ongoing weight loss, pre-maintenance and maintenance. The induction phase is the initial stage of the diet that gives dieters a jump start on their weight loss. While every individual's results vary, as long as you stick to the plan in the induction phase you will see results on the scale after those two weeks.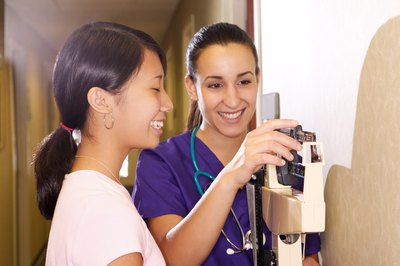 Foods You Can Eat While Losing Weight
The induction phase typically lasts at least two weeks and permits you to eat up to 20 net carbohydrates per day. The plan consists of eating protein in the form of fish, shellfish, poultry, meats and eggs, which you can eat until you feel satisfied. Meats processed with sugar or containing nitrates should be avoided. Also keep in mind that oysters and mussels are slightly higher in carbs than other shellfish, so limit your intake to about 4 oz. a day. Cheese is also permitted in induction, just be sure to limit your intake because all varieties of cheese contain some carbohydrates. Vegetables are also an important part of the Atkins diet because they provide fiber and nutrients. Permissible vegetables include lettuce, celery, mushrooms, peppers, broccoli, cauliflower, cabbage, eggplant, olives, tomatoes and zucchini.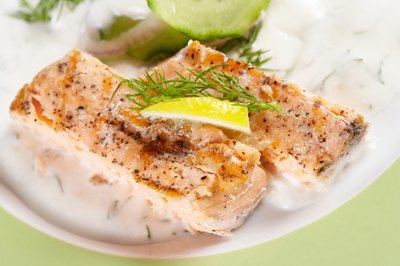 Average Weight Loss Results
After two weeks of the induction phase of Atkins, your body should be burning fat since it no longer has a large quantity of carbohydrates to burn. You should step on the scale after two weeks and see weight loss. The average weight loss after two weeks is anywhere from 6 to 15 lbs. Of course, some individuals may lose more than 15 lbs. and others may lose less than 6 lbs. If you lose less than 6 lbs., re-evaluate what you ate during those two weeks and make sure you did not eat more than 20 carbs or eat or drink something that was not on the acceptable food/drink list. You may continue on induction longer than two weeks if you are not satisfied with your results or if you want to continue losing at this faster rate. Some individuals prefer to stay in the induction phase for several months if they have a great deal of weight to lose. It is all up to your specific individual needs.