Exercise is a terrific way to stay fit and healthy. However, too much exercise, or exercise that is done incorrectly, can cause muscle strains and tears. Tears of the supraspinatus muscle are very common. When a person has this injury, there are certain exercises that the injured person should avoid to prevent making the problem worse.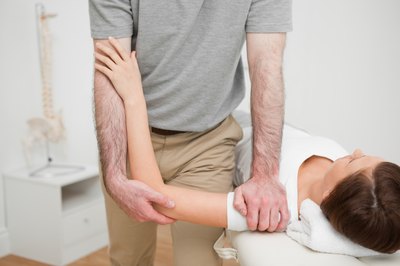 What Is the Supraspinatus?
The supraspinatus is one of the four major muscles of the rotator cuff, a stabilizing structure of the shoulder that sits over the top of the humerus (upper arm bone). The supraspinatus moves the arm up and out from the body. Of the four major rotator cuff muscles, the supraspinatus is the one most commonly injured.
Rows
Upright rows frequently are done to strengthen the shoulders and muscles of the upper chest and back. The exercise requires something called "internal," or "medial," rotation, which is rotation toward the mid-line of the body. Without resistance, internal rotation is not too much of an issue–the body is designed to have a natural, full range of motion. When resistance is added to internal rotation, however, as it is in upright rows with weights, the supraspinatus muscle can become pinched between the shoulder bones. The problem is worse if your grip is very close (fingers close together). If you still want to do rows (they do strengthen the upper body), avoid weights and don't raise the elbows past the shoulder.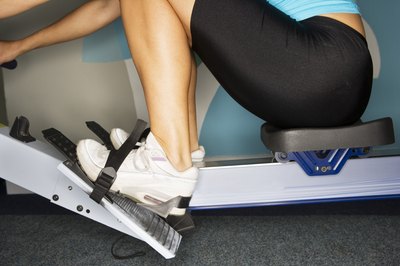 Presses and Pulldowns
Weights sometimes are pulled down behind the neck and down, or they are pushed up in the opposite direction. There are two problems with this. The first is that these exercises require too much "external," or "lateral," rotation of the shoulders away from the middle of the body. As with internal rotation, some external rotation is necessary to stay strong, but the amount of external rotation required by these exercises puts the rotator cuff in a very unstable position. It thus is more difficult for the shoulder muscles (including the supraspinatus) to control the shoulder movements and to support the weight, which increases the risk of injury. The second problem is that the exercise may cause extension of the neck forward in order to get the weights behind the neck, which can result in strain.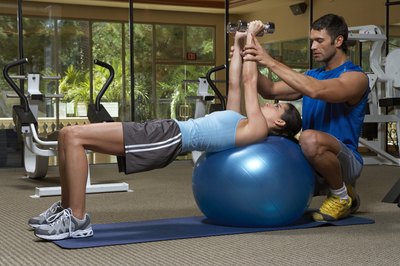 Other Exercises
In general, avoid any exercise that forces the locking of the elbow joint, shrugging, or bouncing of the shoulder. Make sure that any exercise you do is done in a smooth, controlled way so that the muscles, not inertia, are doing the work for you.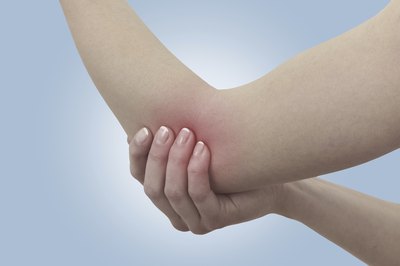 Good Exercises
The supraspinatus muscle has to be built back up after it is healed, so once the OK is given by your doctor, you should replace rows, pulldowns and presses with other exercises to strengthen the shoulder. Stick to dumbbell presses, military presses, and front dumbbell raises. Remember that you don't have to use weights for these exercises, especially if you're just starting your therapy.