Few things are as uncomfortable, unsettling and embarrassing as diarrhea. Because life often doesn't afford us the time to stay at home and let nature take its course, we look for quick cures. But many diarrhea treatments can swing people to the other extreme by blocking them up. What about something natural and quick?Activated charcoal is often sold at natural foods stores and drugstores, and is being hailed as a new diarrhea treatment.
Idea
Activated charcoal is an adsorbent--it attracts other chemicals which cling to it. Basically, it grabs onto chemicals and pulls them out of the digestive system. This is why activated charcoal is used in emergency rooms to treat many varieties of poisoning--it grabs the poisons before the body gets the chance to absorb them.
If one assumes he has consumed a toxin or substance, which will cause diarrhea, then activated charcoal might make sense. People who use activated charcoal for diarrhea are trying to pull their tormentor out of their systems.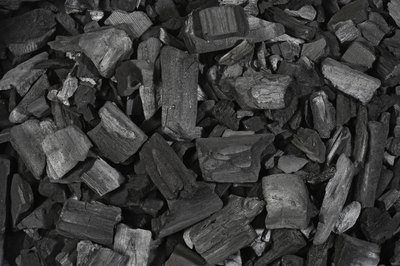 No Proof
According to the Mayo Clinic, there is no research proving activated charcoal helps with diarrhea or intestinal gas.
One big problem with the theory is that activated charcoal doesn't remove bacteria and viruses, which in many cases are responsible for sickness and diarrhea. It also doesn't account for a nervous stomach. Activated charcoal doesn't address food poisoning, illness and many other leading causes of diarrhea.
Other Complications
Besides pulling out toxins, activated charcoal can pull important vital vitamins and minerals out of a person's system. If the diarrhea is related to an illness, a vitamin deficiency is very counter productive.
Activated charcoal is not for everyday use - and is not meant to be used like a common over-the-counter product like Kaopectate or Pepto-Bismol. Before taking activated charcoal or when treating diarrhea, consult a physician for safe, effective results.