If you have celiac disease, omitting gluten from your diet is essential to your health. When people with celiac disease eat foods with gluten, their immune system attacks the digestive tract, damaging the villi that absorb nutrients, leading to malabsorption and possibly malnutrition. For those on gluten-free diets, figuring out what to eat may be a challenge, but having a menu may help ease some of your mealtime stress.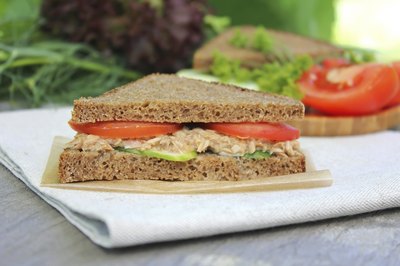 Gluten-Free Options
Wheat, barley and rye are grains that contain the protein gluten. A gluten-free diet eliminates all foods made with these grains, including most bread products, pastas, crackers and ready-to-eat cereals, as well as processed foods such as soups, deli meats, sausages, chips, candy, french fries, soy sauce and packaged vegetables or rice with sauces.
Fruits, vegetables, milk, legumes, nuts, seeds, meats, seafood and poultry are all naturally gluten-free and make good choices for your meal plan. Gluten-free grain options include rice, quinoa, millet, teff, amaranth and corn. You can also find gluten-free bread products, ready-to-eat cereals and pastas made with these gluten-free grains to include in your meal plan.
Oats are naturally gluten-free, but are sometimes processed on the same equipment as wheat, so make sure your oatmeal package says "gluten-free" on the label.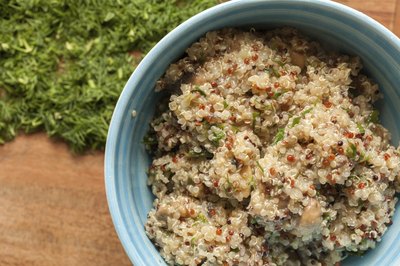 Gluten-Free Breakfast Options
A healthy gluten-free breakfast should include a protein such as eggs, cheese, nut butter, low-fat milk or gluten-free yogurt; a gluten-free whole-grain option such as brown rice bread or oatmeal; and a fruit or veggie.
Monday: oatmeal with raisins and chopped almonds with low-fat milk or milk alternative.
Tuesday: whole-grain, gluten-free toast with peanut butter and a banana.
Wednesday: scrambled eggs rolled in a corn tortilla with low-fat cheese and sliced red and green peppers.
Thursday: gluten-free, ready-to-eat cereal with low-fat milk and sliced strawberries.
Friday: fruit smoothie made with plain Greek yogurt, berries, banana and ground flaxseeds.
Saturday: omelet filled with spinach, mushrooms and low-fat cheese with a side of sweet potato hash.
Sunday: gluten-free buckwheat blueberry pancakes with low-fat milk.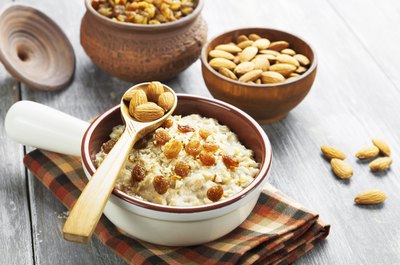 Eats for Lunch
For lunch, make fruits and veggies the focus of your meal, and fill in with healthy proteins and gluten-free grains.
Monday: mixed greens topped with tuna, pomegranate seeds, walnuts and gluten-free dressing with gluten-free brown rice crackers.
Tuesday: quinoa salad with chickpeas, chopped peppers and red onions and sliced cherry tomatoes with a fresh apple.
Wednesday: Baked potato topped with steamed broccoli and cheddar cheese with an orange and nonfat yogurt.
Thursday: hot or cold gluten-free pasta tossed with cooked peas, carrots, green beans and diced chicken or black beans, served with cantaloupe and carrot sticks.
Friday: tuna sandwich on whole-grain, gluten-free bread with nonfat yogurt, a banana and mixed greens with gluten-free dressing.
Saturday: spinach salad with sliced strawberries, pecans and grilled chicken with a slice of whole-grain, gluten-free bread and a cup of milk.
Sunday: hummus with sliced cucumbers, peppers and carrots, served with brown rice crackers, nonfat yogurt and a pear.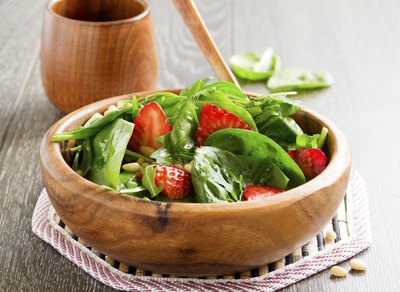 Healthy Dinners
Dinner is a good time to try different types of gluten-free grains such as millet or buckwheat.
Monday: roasted turkey with a baked sweet potato and broccoli.
Tuesday: grilled salmon with millet and asparagus.
Wednesday: tofu stir-fry made with gluten-free soy sauce, mixed veggies and served with brown rice.
Thursday: gluten-free pasta with turkey meatballs and homemade tomato sauce with a mixed green salad.
Friday: fish or bean tacos served in a corn tortilla with salsa and brown rice.
Saturday: pork chops with roasted red potatoes and roasted carrots.
Sunday: grilled chicken breast with buckwheat groats and roasted brussels sprouts.