All the talk about eating an "alkaline diet" means eating foods that give your body chemistry the proper level of alkaline. Digested food leaves a residue or "ash" that can be neutral, acidic or alkaline. If your body is too acidic, it can become susceptible to illness if not corrected with alkaline foods. The ratio of aciditiy and alkalinity must be balanced for ideal health: 80 percent alkaline to 20 percent acid.
Background
Some signs of an acidic body are bloating, retaining water, cellulite, feelings of nervousness, stress, poor digestion, circles under the eyes, shedding hair, weight gain, low energy, fatigue, colds and flu. If unchecked, the acidity can continue, leading to major illness and diseases like cancer, heart disease and arthritis. An acidic body is always an unhealthy body. An alkaline diet can help lead your body back to health.
Edgar Cayce (1877-1945), called the "father of holistic medicine" by the Journal of the American Medical Association, was the first to recommend the 80:20 ratio of alkaline diet, or four parts alkaline to one part acid. This ratio keeps your immune system strong at all times, preventing disease. Realize you need some acidity in your body--a 100 percent alkaline body can also cause health problems.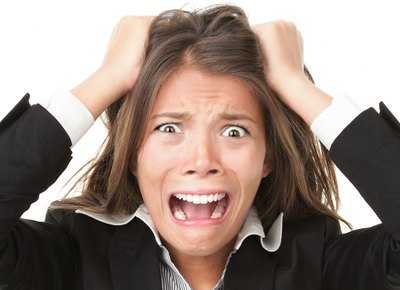 Alkaline-and-Acid Diet
Alkaline foods include most fruits and vegetables, sprouts, sea vegetables, herbs, almonds, brazil nuts, chestnuts, hazelnuts, whey, raw milk, buttermilk, yogurt and soybeans.
Acid foods consist of all meats, poultry and fish, eggs, grains, cereals, dried beans, lentils, peanuts, walnuts, pecans, canned or any cooked fruits, preserves, cranberries, plums, prunes, blueberries, olives, asparagus, cheese, pasteurized milk, sugar, processed food, oils, alcohol, coffee and tea. Be aware that smoking cigarettes and taking prescription drugs also make your body more acidic.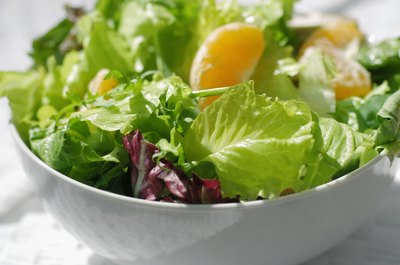 Test Your pH
Learn what your body's pH level is. This is a measure of the acidity or alkalinity of any solution, ranging from 0 to 14. Water has a neutral pH of 7.0. Anything above 7.0 is alkaline and under 7.0 is acidic. Ideally, your body's pH should be between 7.1 and 7.5 for health. Test your saliva or urine pH levels easily with litmus paper, the pink and blue strips you may have used in high school science class. Buy litmus paper inexpensively at drugstores or purchase more elaborate pH devices.
Tips
Raise the alkaline pH of your body quickly by taking 1/4 tsp. of baking soda dissolved in a 6-oz. glass of water. Baking soda has the highest pH, at 14.0. This is handy at the onset of cold symptoms to bring your body back to an alkaline state. Drink this on an empty stomach, once in the morning and once before bedtime. Do not attempt this if you are on a sodium-restricted diet or have high blood pressure.
Follow the Mediterranean diet if you want an established diet. The Mediterranean Diet comes closest to eating an alkaline diet, using the 80/20 rule.