Animal scabies, also known as sarcoptic mange, can be passed from dog to human. If you are in close contact with a scabies-ridden pet there is a likelihood you will also develop the rash, though it should not be as severe as with your dog. Scabies involves a skin parasite, the sarcoptic mite, that burrows into your skin and leaves you with scabs and possibly hair loss. There are, however, ways to avoid scabies and to treat your dog's mange.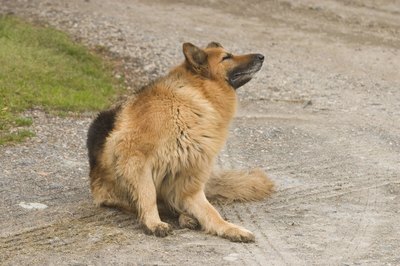 Prevention
To prevent your dog and yourself from catching scabies, all bedding, grooming and other materials used for or by the dog need to be consistently washed. There are cleaning products available specifically made to fight off scabies and to keep your dog's materials clean, as well as sprays that can be applied directly to your dog, to prevent scabies' mites from attaching themselves to him. The cleaner Benzarid helps to kill the mites effectively, as does Manage Mites Spray, which can be applied directly to your dog before he goes outside to play.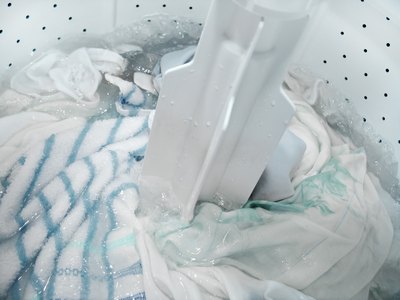 Diagnosis
If your dog is infected with scabies, you will see him constantly scratching no matter what time of year. He may also have lost hair around his elbows, earflaps, chest and legs, and you may notice his lymph nodes have swelled up. In order to make sure that your dog is infected, a trip to the veterinarian may be necessary. If you are infected with scabies, the symptoms will not be as severe, as the mites cannot get deep enough into human skin to cause more than a minor itch.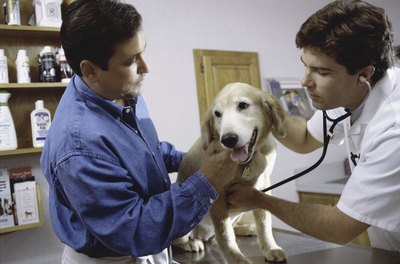 Topical Treatments
In order to provide the best treatment to your dog, you should cut off any hair around the areas that are affected with rash. The affected areas need to be cleaned with an anti-seborrheic shampoo that removes any debris that is harmful to your dog. The next step is to use a parasitical dip which is applied over the whole area of the body, and should be performed once every week for four to six weeks. The lime-sulfur dip Dermisil has proven to be highly effective in treating scabies, and can be mixed with your dog's regular shampoo for an easier application.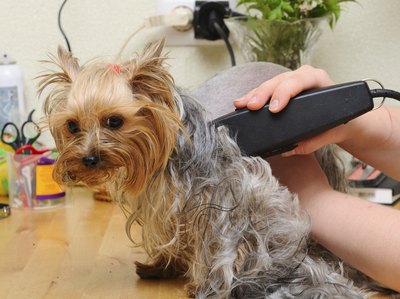 Systemic Treatments
Both oral and injectable forms of the medication ivermectin are available for the treatment of scabies. Though ivermectin has proven itself to be highly effective, there are certain breeds that should not be treated with this medication. Some of the breeds include collies, Shetland and Old English sheepdogs, herding dogs or any crossbreeds.