The liver acts as a filter and detoxifier for the blood stream. When alcohol is consumed, the liver metabolizes the alcohol and breaks it down into metabolic waste that can induce drunkenness and impair important functions of the liver. The most common liver problem related to alcohol overuse is cirrhosis, in which irreparable scar tissues are formed in the liver. In order to prevent liver damage and cirrhosis, it is essential to stop excessive alcohol consumption and begin liver detoxification to help your liver get rid of toxins.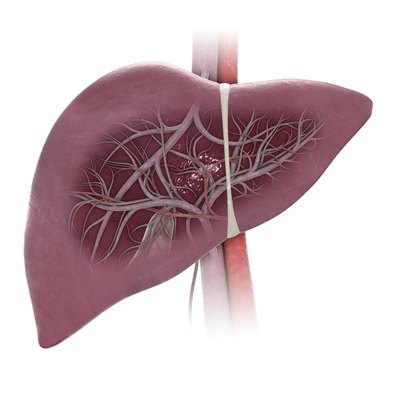 Fluids
Water is the most natural way to detoxify alcohol in your body. Drink eight to ten glasses of pure water daily to flush out toxins. Tea, especially black tea (without sugar and milk) with a few drops of lemon juice (a good detoxifying agent by itself) is just as effective. In particular, consider chamomile tea, as it stimulates the kidneys to eliminate toxins. Some people will go as far as to temporarily adopt a liquid diet to clean out the damaging effects of alcohol. Subsisting on water, juices, soups and teas can help the body to eliminate metabolic waste.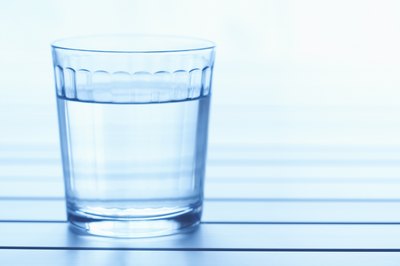 Fruits
Fruits are high in fiber, phytonutrients and water--all potent sources of body cleansing and detoxification. The vitamins and essential minerals found in fruits help to eliminate toxins in the body. According to detoxyourbodytoday.com, berries such as blueberries, raspberries, blackberries and strawberries make the best toxin cleansers. Cranberry and acai berries are also good detoxification aids.
The fiber in the fruits also helps to clean the digestive system and help to get rid of toxins. Other fiber-rich foods include beans, nuts, lentils, whole-grain bread, pasta and dried fruits. Make sure your diet includes at least 5 grams of fiber every meal.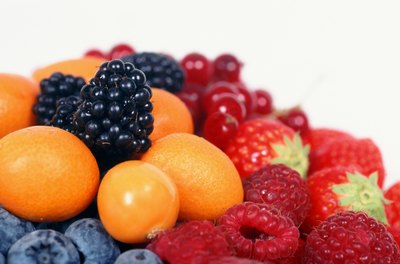 Herbs
A number of herbs are well-known for liver detoxification. Milk thistle enjoys a long history of use in Europe as a liver tonic. Extract of milk thistle can improve liver function, protect liver against alcohol damage and regenerate damaged liver cells. How? The active ingredient in milk thistle, silybin, protects the liver from inflammation-inducing toxins, while scavenging for damaging free radicals in the liver at the same time.
Another heavy-weight liver detoxifier is burdock, traditionally known as a blood purifier. It boasts anti-inflammatory, antioxidant and antibacterial properties and helps to clear the bloodstream of toxins, including alcohol. The root is often used in herbal preparation and holistic healing in the form of supplements, tinctures or fluid extracts. In Japan and some parts of Europe, burdock is eaten as a vegetable.
Other detoxifying herbs include dandelion root, red clover blossom, ginger root, parsley, cayenne and green tea. They are available as supplements or as tea. Ginger, parsley, cayenne and tea can easily be incorporated into your diet.
Amino Acids
Certain sulfur-containing amino acids like cysteine and methionine are helpful in alcohol liver detoxification. Cysteine is an amino acid found in high-protein foods like chicken, turkey, ricotta, cottage cheese, wheat germ and oats. A modified version of cysteine, N-acetyl-L-cysteine, helps to detoxify toxins. Cysteine also increases levels of glutathione, an antioxidant effective in removing toxins from the body.
Methionine can be found in eggs, cheese, fish, shellfish, poultry and soy. The body uses methionine to manufacture SAMe (S-adenosyl-methionine), which is essential for the proper functioning of every cell in the body. SAMe normalizes liver function and is often used in Europe to treat cirrhosis and alcohol damage.