Cellulitis is a common infection of the skin. It is often caused by streptococcus or staphylococcus bacteria entering your body from a cut or break in the skin. It is usually characterized by redness, swelling and pain in the infected area. If your doctor finds that you have cellulitis, he will prescribe antibiotics.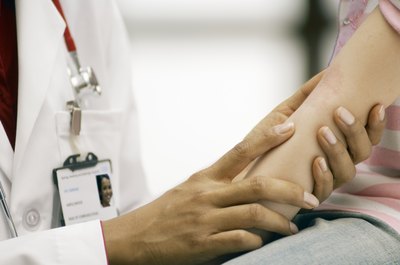 Topical
In mild cases, you may apply Neosporin or a generic triple antibiotic to the infected area. These topical antibiotics are useful for prevention of cellulitis and should be applied to broken skin such as cuts and scrapes to reduce the chance of infection.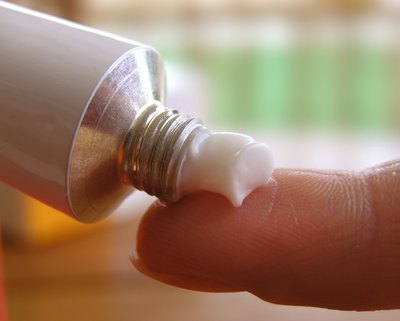 Oral
In most cases your doctor will prescribe oral antibiotics such as cephalexin (Keflex), penicillin or dicloxacillin for a specific number of days to stop the infection. If you have an allergy to penicillin, other oral antibiotics such as cephalosporin, erythromycin or vancomycin will be taken.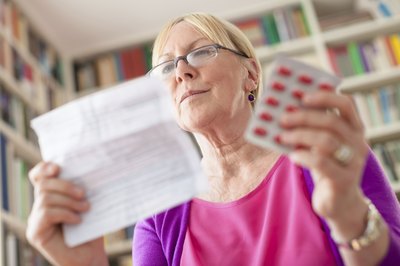 Intravenous
When the infection spreads into your lymph nodes or bloodstream, it becomes a serious issue and can be life-threatening. If this happens, antibiotics will be administered intravenously (IV) or by injection. Intravenous antibiotics used may include cephalosporin, nafcillin, levofloxacin, or oxacillin.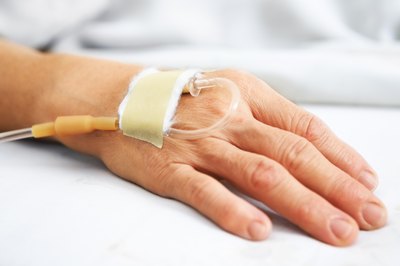 Warning
Cellulitis, a simple skin infection, can quickly progress into a life-threatening condition. If you think you are showing symptoms of an infection, contact your physician immediately. Do not attempt to self-diagnose or self-medicate, and by no means should you ignore the infection, as it can quickly spread to your heart and other internal organs.