Visitors to Switzerland are drawn to this small, yet fascinating place located in the heart of Europe. Travelers come to see ancient mountains, cosmopolitan cities and a culture that blends Italian, German and French influence in a single region. When deciding what to wear while touring Switzerland, it is best to think about areas you plan to visit and then pack accordingly.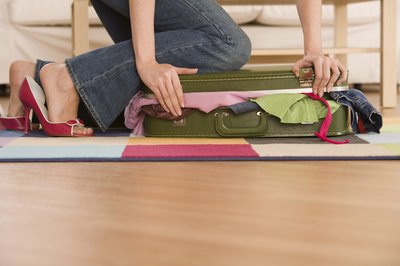 Swiss Cities
Switzerland has several cities of note, including Lucerne, Bern, Lausanne, Zurich and Geneva. Many visitors traveling to Switzerland choose to include one or more of these cities as part of a travel itinerary. Switzerland's cities have many fine restaurants, theaters and museums, and most require formal dress for entrance. If you are planning a visit, bring at least one formal item of dress. Men and boys should bring a tie, long pants and a jacket. Ladies and girls should bring a dress or skirt and top. Both sexes should pack a pair of nice shoes as well. Bring a pair of sunglasses because the sun can be quite intense even during the winter.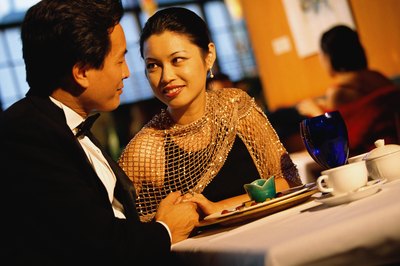 The Mountain Region
Switzerland is home to many scenic mountain areas. Visitors will find year-round activities centered on the mountains. If you are visiting during the spring and summer months, bring a pair of shorts and comfortable hiking boots. Bring a sturdy pocketbook or other bag to store items. A backpack is ideal if you are climbing. While there are many places in the mountains where you can easily grab something to eat or drink, you will want to have backup supplies just in case. Bring insect repellent to keep away bugs and suntan lotion to protect your skin. If you are traveling during the winter, make sure you have a pair of well-lined pants, thick gloves, a hat and a good jacket to protect you against the cold and snow.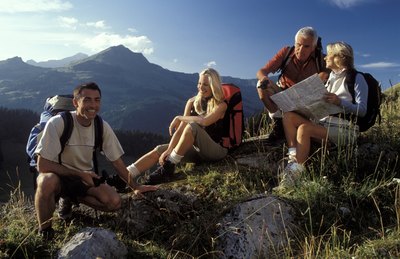 Lakes Region
Switzerland has sixteen large lakes that dot the entire country, as well as numerous rivers, such as the Rhone, Rhine and Aare rivers. Swimming and boating in Swiss lakes are popular activities for both locals and visitors alike. If you are planning to enjoy one of the many of Swiss lakes or rivers, you should dress appropriately. Men and women should bring a bathing suit, beach shoes and robe. Nude bathing and topless bathing are allowed in some places but frowned upon in many areas. When boating, you will want to wear a pair of shorts and a top. Expect to get wet, so bring a change of clothing with you just in case.