A yellow jacket sting falls into the category of insect bites referred to as hymenoptera, which includes stings or bites from bees, ants, hornets and wasps (yellow jackets). The hymenoptera sting is a common reason for anaphylaxis, a severe allergic reaction that produces symptoms throughout the body. However, most people will have mild to intermediate responses such as localized swelling, itching and a general soreness around the sting.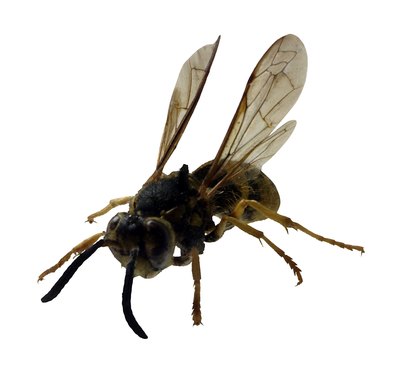 Start With Prevention
Prevention measures are in order if a person knows that the venom from a yellow jacket sting is an allergen for them. Talk to a doctor about receiving immunotherapy (desensitization therapy). Immunotherapy consists of shots given to prevent future allergic reactions by inducing, suppressing or enhancing the body's immune response. Wearing a medical ID bracelet that warns others of possible allergic reactions will help if the ability to communicate is impaired during the allergic reaction. A diagnosis of a hymenoptera allergy indicates the need for becoming aware of where bees, yellow jackets and other venom-carrying insects live. Avoid their nests by having all of them removed from areas around the home. Call a professional pest control expert for assistance.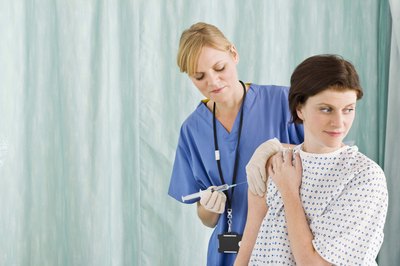 Emergency Remedy
Those with known and dangerous allergic reactions to yellow jacket stings may need to obtain an immediate remedy for emergency use. A doctor can prescribe a portable epinephrine injector that can be carried in a purse or pocket. EpiPen and TwinJect are two such injectors. Epinephrine can help prevent anaphylactic shock, which can include symptoms like cardiovascular collapse and loss of consciousness. All symptoms of the venom may not be stopped by the injection, and the patient should head directly for emergency medical care after the injection is administered.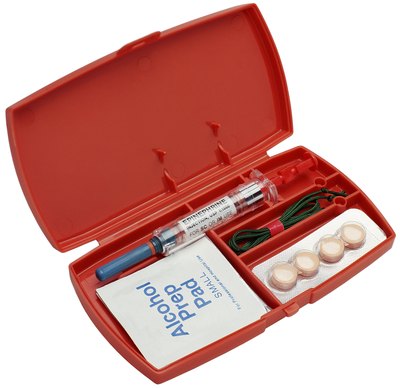 Therapeutic Remedies
Make sure the stinger has not lodged itself in the skin. If it has, remove it as soon as possible. Use an ice pack and topical steroids such as hydrocortisone cream to bring down swelling. Topical steroids can be purchased over the counter (OTC), but stronger amounts of the steroid will be found in prescription products. If you work or live around nests, a prescribed cream from a doctor may be worth having in the medicine cabinet. Make sure to note the expiration dates on the OTC and prescription items. Medicines can lose their effectiveness if used past these dates. OTC products that include an analgesic can help reduce the pain directly on and around the sting. Calydryl is a topical analgesic that can help numb the pain of a yellow jacket sting.