We often do not realize just how much there is to see right here in the United States, and yet we have some of the best places to go on vacation. There are places to suit every budget and taste. From national parks to theme parks and beaches to landmarks.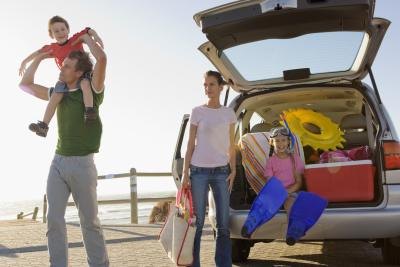 National Parks
No matter how far you want to travel you will find a vast array of national parks that make a great vacation. In the western United States alone there are routes that will make any vacation memorable.
In Arizona make a trip out of several parks, taking time to enjoy each one for its special features. Start with the Grand Canyon for the awe-inspiring spectacle of this national treasure then head to Sunset Crater Volcano. Finish off with the Petrified Forest and Painted Desert, where you will find beautiful scenery and fossils millions of years in the making.
Utah holds some of the most diverse national parks in the entire system. The Golden Spike National Historic Site is where the transcontinental railroad was completed and also a national park. Dinosaur National Monument is a step back in time, but also offers sports like white water rafting for the adventure seeker. For inspiration head to Zion and Brice Canyon, where the landscape is breathtaking.
Most states have fabulous national parks so wherever you go there will plenty to do with sightseeing and sports. Any route throughout the U.S. will work for a fantastic vacation.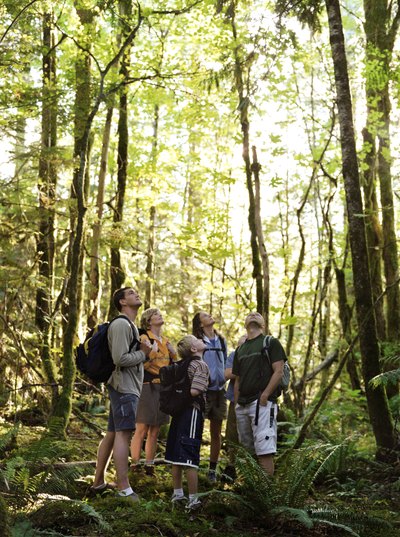 Theme Parks
While there are theme parks all over the country the best ones for a full vacation are found in California and Florida. In southern California you will find the oldies but the goodies. Begin with Universal Studios, which is more than a theme park as it is a real working studio. Try to fit in Knott's Berry Farm as it is very different than the clones you will find. That being said, of course you will need to top off the vacation with a few days at Disneyland and California Adventure. Save those for last as the others will dim in comparison.
In Florida you will find the later, rebuilt, and larger versions of some of the California originals. While they are replicas they also have some different aspects that make them a fun get away for the whole family. Aside from California and Florida there is a Dolly Parton's retreat in Pigeon Forge, Tennessee called Dollywood, which is popular with country music fans and located in the beautiful Smoky Mountains.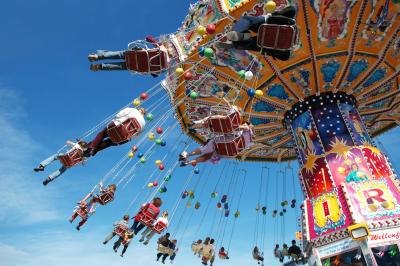 Beaches
There are very diverse beaches in the United States, but they all make excellent relaxing vacation spots. Any beach in Hawaii will be topnotch, but interestingly enough, the busier Waikiki beach in Honolulu has earned its reputation for good reason. Despite being a tad crowded at times, it is still one of the nicest beaches in the world and is a year-round vacation destination.
Sticking with warmer waters, the Atlantic beaches will be much more temperate but are strictly summer spots in northern areas such as New Jersey and New York. During the winter head down to Florida where the white sands of places like Sarasota are pure pleasure.
Of course California is known for its beaches and surfing, but the Pacific is cold on the west coast of the U.S. so stick with the summer months for maximum enjoyment. Having said that, if it is just the atmosphere you are looking for, and not swimming and sunbathing, then off-season might be your best bet.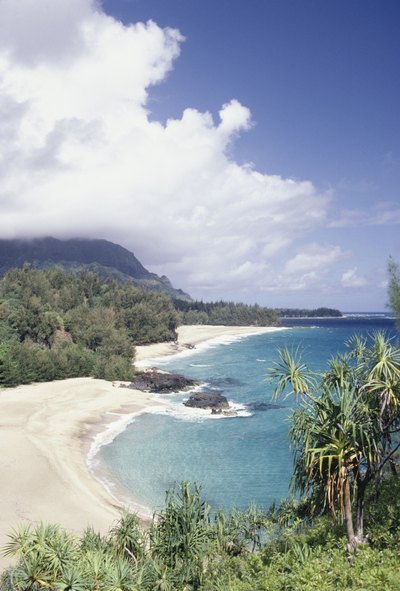 Landmarks
Everyone has a list of landmarks around the world they want to see, and many of the most famous ones are right here in the U.S. They can make a good vacation great if planned well. Whether you want to see the Statue of Liberty, Mount Rushmore, or the Hollywood sign there are spots that must be seen to be believed. Add these landmarks to a beach or theme park vacation and you have a winning combination.