Building your own chicken brooder is simple and does not cost a lot of money. The purpose of the brooder is to maintain the body temperature of the chicks and provide a safe place for them to eat, drink and interact with other chicks until they are old enough to be put outside safely. A brooder also is required for ducklings and goslings.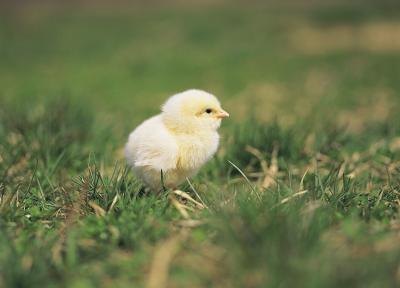 (Jupiterimages/Photos.com/Getty Images)
The brooder can be made up of any container that has high walls and enough floor space for your chicks to move around comfortably, without having so much room that they feel exposed. The high walls prevent drafts and keep your chicks from jumping out. The most popular containers used for brooding chicks are Rubbermaid tubs and cardboard boxes. Most people put wood shavings on the bottom of the brooder because they are absorbent and economical, but you can use straw as well. Place your brooder in a spot where electricity is readily available. If your coop does not have electricity, the chicks should remain in a garage or house for the brooding period.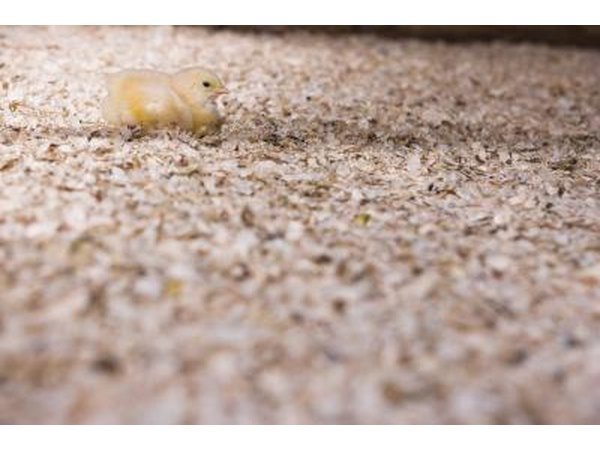 Jupiterimages/BananaStock/Getty Images
Chicks are not able to maintain their own body temperature, and so a heat source in the brooder is necessary. Most people purchase a heat lamp and a 250-watt bulb from the feed store where they get their chicks. The heat lamp needs to be directly over the top of the brooder. Suspend it by a chain or string, or attach it directly to the side of the brooder with clamps. The temperature is regulated by adjusting the height of the heat source. If the chicks need more heat, lower the lamp. You will know when the chicks are cold because they will be loud. If the chicks are too hot, raise the lamp. You will be able to tell when they are too hot because they will try to get away from the heat lamp. Keep a corner of the brooder out of the direct beam of light from the lamp. This gives the chicks a safe place to go to cool off. In addition, put a good thermometer in the brooder to guide you toward proper temperature maintenance. Keep the temperature at about 99 degrees F for the first week, and then drop the temperature as the chicks age.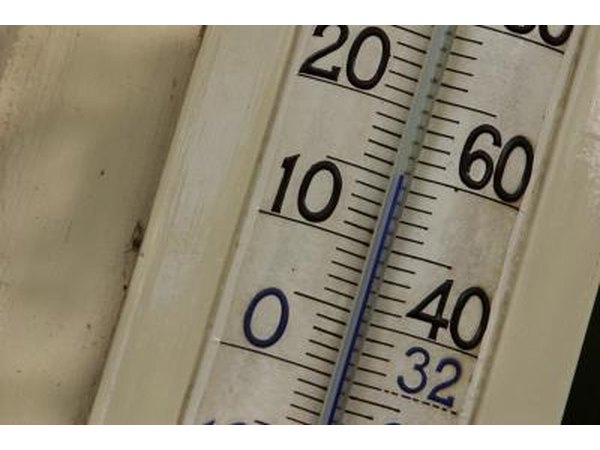 Hemera Technologies/AbleStock.com/Getty Images
Food and water should be offered freely to growing birds. Purchase a small- to medium-sized chick waterer at your feed store where you purchased your chicks. These work well for very young ducklings and goslings, too, however, they want to swim in a waterer. This creates a big mess and can chill the young birds. So it is best to keep them from doing this. Elevate the waterer by placing it on a brick or block of wood, just high enough for their beaks or bills to reach and not low enough for them to step into easily to splash. A chick feeder can be purchased at the same time you buy your other supplies. Feed chicks either medicated or non-medicated feed, but never feed ducklings and goslings medicated feed. Start with a growing ration, and keep the feeder full for the first several weeks. They will eat on and off all day and night to meet their energy requirements.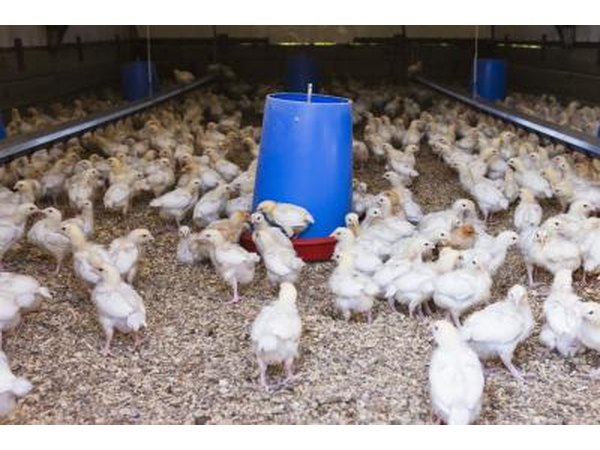 Jupiterimages/BananaStock/Getty Images
Promoted By Zergnet