A colonic ulcer, or ulcerative colitis, causes inflammation and sores inside the lining of the rectum and colon. It is an inflammatory bowel disease (IBD). IBD is the general term used to describe diseases that cause inflammation in the small intestine and colon. A colonic ulcer is very similar to Crohn's disease – another kind of IBD that may affect any part of the digestive system. Ulcerative colitis occur only in the colon. Treatments depend on each case's severity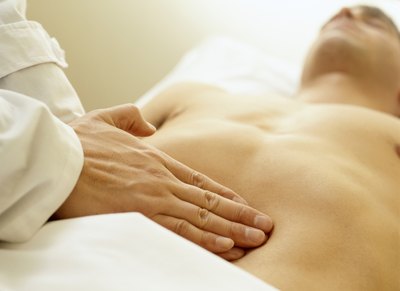 Causes & Diagnosis
It is not known what causes colonic ulcers, though genetic factors, autoimmune deficiency and environmental factors have been suggested.
Ulcerative colitis is usually diagnosed through a series of tests beginning with a complete physical exam. Among the tests conducted are a blood test, urine analysis, stool culture, X-rays and liver and renal function tests.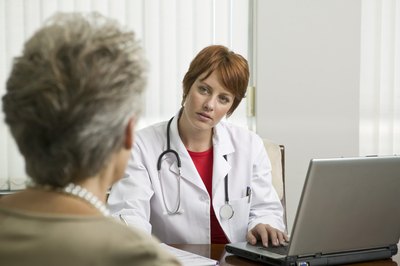 Drugs and Medication
Aminosalicylates that contain 5-aminosalicyclic acid (5-ASA) help control inflammation. Depending on the location of the ulcers, these drugs can be administered orally, through an enema or in a suppository. This treatment is used for patients with mild or moderate ulcers.
Corticosteroids also help reduce inflammation and are used for for patients with more severe ulcers or those who do not respond to aminosalicylates. Corticosteroids can be given orally, intravenously, through an enema, or in a suppository based on where the inflammation occurs. These have side effects and are not recommended for long-term use.
Immunomodulators, or immuno suppressive drugs, are also used in cases where other drugs have failed to reduce the inflammation. They are administered orally and are slow-acting, often taking up to six months to show results. Complications include pancreatitis, hepatitis, reduced white blood cell count, and an increased risk of infection.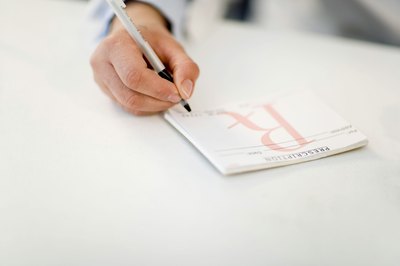 Surgical Options
Surgery is probably the only known cure or solution for ulcerative colitis. While drugs and medication can put the disease in remission, they do not provide a permanent cure. While the disease can be in remission for many years, colonic ulcers do eventually return.
In the surgical option, the colon is removed. Following the surgery, the patients either have ileostomy or ileoanal anastomosis performed to facilitate bowel movements.
Patients faced with the option of surgery should talk to their doctors and obtain as much information as they can about the procedures.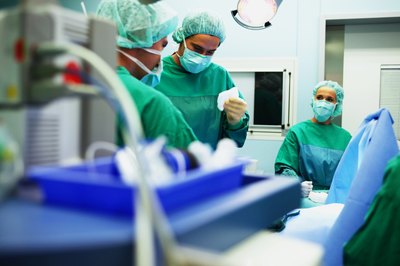 Alternative Treatments
Alternative treatments may include vitamin supplements, herbal remedies, special diets, massage and chiropractic therapy. There is not much research available on such treatments' effectiveness.