After oral surgery, you must be mindful of what you eat to help the area heal quickly and prevent infection. Heating the right foods also can help minimize discomfort both in the affected area and your stomach—sometimes anesthesia or the procedure can cause stomach upset. Sticking to soft, neutral foods is key to a quick and more comfortable recovery.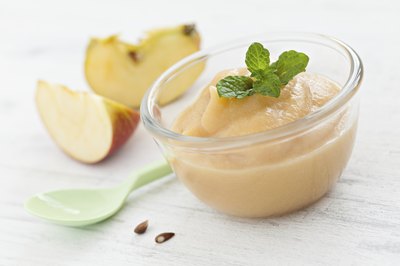 Soft Foods are Key
After oral surgery, you should stick to soft, clear foods to promote healing. For the first day or two after surgery, you should stick to a diet of clear liquids and broth. As healing begins and pain begins to subside, you can move up to soft foods that will not break down to smaller particles such as yogurts, mashed potatoes, cooked cereals, applesauce and similar. If you must strain these foods to get rid of small particles, do so. In addition to preventing food particles from getting trapped in the wound, these foods are great for upset stomachs, which may occur a day or two after surgery.
Getting Enough Nutrients
To ensure you are getting enough vitamins and minerals, you can take liquid vitamin supplements with the food. You can also make smoothies with fruits and vegetables to get enough fiber, vitamins and minerals daily. Drinking high-calorie meal drinks such as Ensure can also help provide you with the necessary nutrients and calories.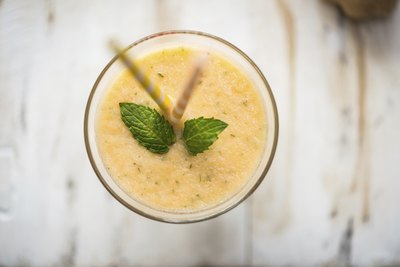 Foods and Medicines to Avoid
For the area to heal, a blood clot must form and not be dislodged until muscle has grown over the area. As such, you should avoid foods that could potentially dislodge the clot. Steer clear of crunchy, sticky or sharp foods like crisps, peanut butter or hard candies. These can also become trapped in the open socket and cause inflammation. Additionally, you should stay away from certain painkillers. Over-the-counter ibuprofen or ketoprofen should be fine, or your dentist can provide you with stronger medicine if necessary. However, you should not take aspirin as this substance thins the blood and prevents clots from forming. Lastly, to lessen discomfort, do not eat spicy foods, hot drinks and overly sweet foods to prevent irritation and burns.