Most 5-year-old boys have already entered the technological arena. They're familiar with the TV remote, the DVD player, and a variety of computer programs. However, when coming up with gift ideas, you might consider some of the classics from your own and even your parents' childhood. Think about giving little boys gifts that will help them learn to use their imagination and improve their coordination, all while having fun.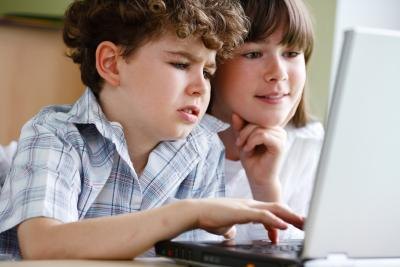 (Jacek Chabraszewski/iStock/Getty Images)
Building and construction sets are excellent toys for developing motor skills. Start with a gift of wooden blocks. A 5-year-old boy can never have too many wooden building blocks. Unlike toys that become boring with repeated play, creating colorful towers is a new experience every time. Once a child has mastered basic block-building, you might consider giving him one of the classic building and construction sets that come in a junior variety -- for example, Erector sets, Tinker Toys, Brio and Geomag.
Outdoor toys are also good choices for developing motor skills. By the age of five, boys can ride tricycles with ease; they especially like Big Wheels. However, some boys at this age are ready for two-wheelers, particularly with training wheels. Scooters are another possibility. Any gift of a riding toy should come with a bike helmet. A pint-sized basketball goal or a plastic bat and ball would be a welcome gift, but of course, the ultimate outdoor gift is a swing set complete with climbing bars and a slide.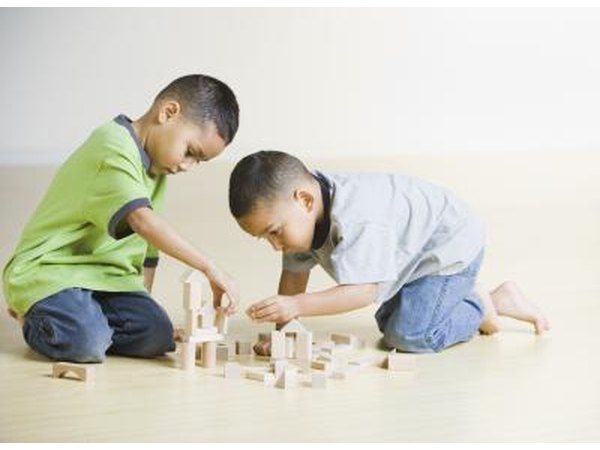 Andersen Ross/Blend Images/Getty Images
If possible, find out what subjects the child has already shown interest in before purchasing books as gifts. Among the many possibilities for books a 5-year-old boy would enjoy are many in the science category. Boys this age are into animals from insects to dinosaurs. They also are interested in natural phenomena like earthquakes and tornados. Since books will be read aloud to most 5-year-olds, they should feature a small amount of text and lots of large attractive pictures. Another popular category of book is those featuring favorite TV characters.
The fun of competition kicks in for boys at about the age of five. A variety of classic board games can hold their attention, even with computer games for competition. Among these are Monopoly, the junior version, Sorry, Parcheesi, Chinese checkers, and traditional checkers. Some 5-year-olds are ready to learn the fundamentals of chess -- at least the names of the pieces and the ways in which they can move. Other entertaining games for this age group include Jenga and Uno.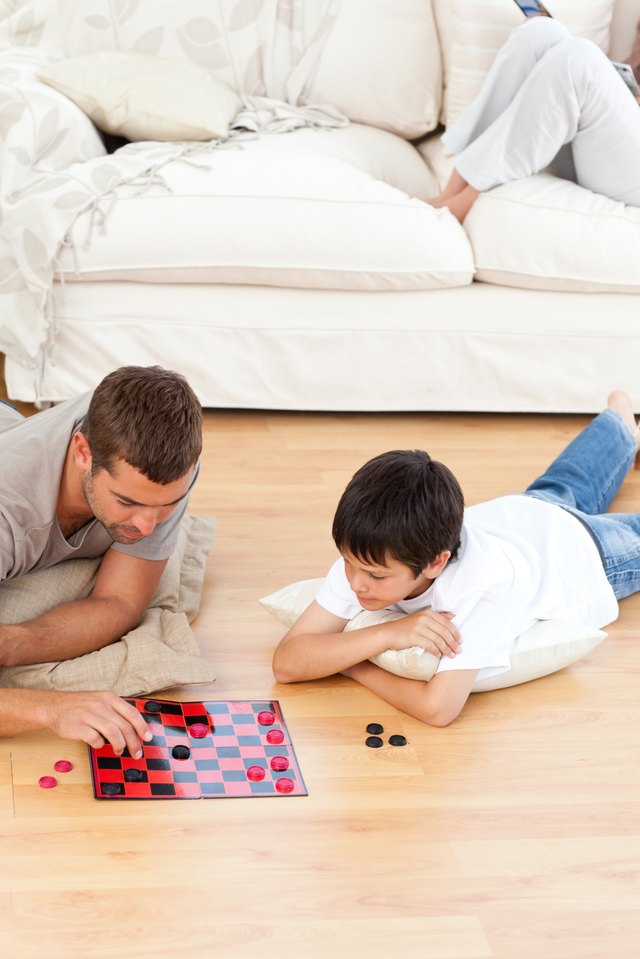 Wavebreakmedia Ltd/Wavebreak Media/Getty Images
Toy Tips: A Parent's Essential Guide to Smart Toy Choices; Marianne M. Szymanski and Ellen Neuborne; 2004
The Creative parenting toy guide: (everything you wanted to know about toy buying but didn't know where to ask); Doris McNeely; 1980
Promoted By Zergnet