Creating an original homemade costume for your teenage girl can feel like a daunting task. By having a plan and organizing your materials ahead of time, you will be able to save money and be more creative. Every homemade costume is as unique as the person who wears it. In creating a fantastic homemade Halloween costume for your teenage daughter, you will have made her the envy of any Halloween Party.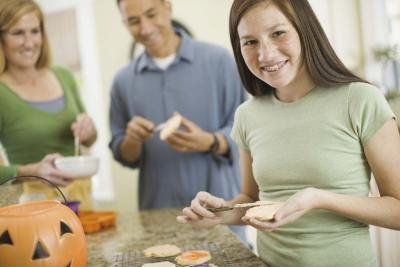 (Jupiterimages/Brand X Pictures/Getty Images)
The benefit of this costume is that you may already have many of the accessories in your home. You will need a colorful broom skirt, a large peasant shirt, a long scarf, a bandana, a broach and lots of costume jewelry. Use the scarf to tie around the waist. Cover her hair with the bandana. If necessary, use a broach to secure the bandana on her head. Use lots of costume jewelry for necklaces. The more necklaces the better. Gaudy bracelets and fake rings are a must. For an added bonus to the costume, use fake eyelashes and lots of brightly colored makeup.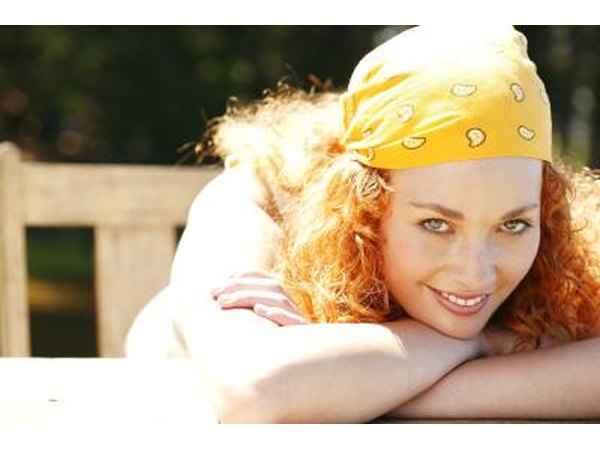 Goodshoot/Goodshoot/Getty Images
This costume can be as outrageous as you prefer. You will need a formal gown as the base to this outfit. High-heeled shoes and long satin gloves are nice accessories. Rhinestone or crystal jewelry will make this costume stand out. You will also need a satin sash, which can be created by using material at a craft store. If you have the time, use glitter markers to create a "Miss (insert state)" to the sash. Her hair must be swept up in a formal hairstyle. When doing her makeup, use dramatic colors for the eyes and lips.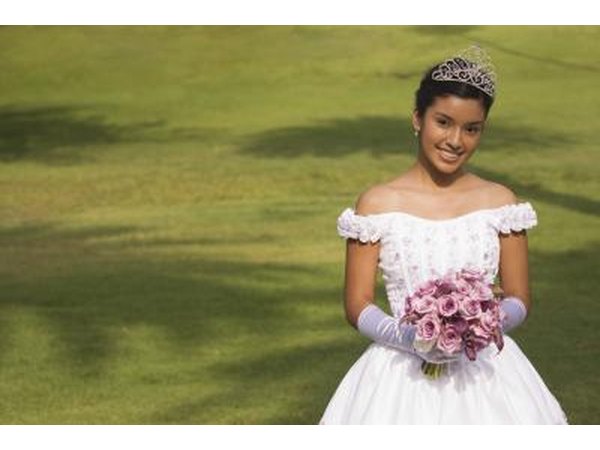 Jupiterimages/Brand X Pictures/Getty Images
This costume is inexpensive to make. You will need a white sheet, gold cording, green ivy and gold sandals. First, drape the sheet around her, wrapping the sheet around the front and the back. You may need to cut the sheet to make sure that she is able to walk without tripping. Wrap the gold cording around her waist several times. This will secure the costume, as well as accessorize. Use several bobby pins to fasten the ivy in her hair, which should be worn around her shoulders. If she has short hair, consider buying a wig. The gold sandals finish the costume.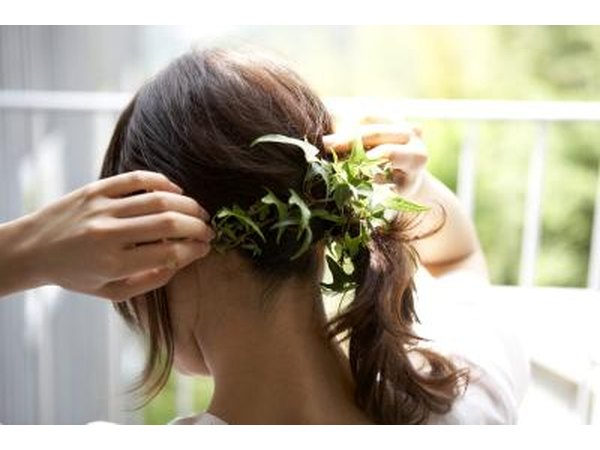 ULTRA F/Digital Vision/Getty Images
Promoted By Zergnet