Lifestyle and dietary changes are sometimes sufficient to lower total cholesterol and improve the ratio of high-density to low-density lipoprotein cholesterol in the blood. Natural ways to lower cholesterol are preferable for some people, especially those who cannot take statins (cholesterol-lowering medications) or cannot tolerate the side effects of the drugs. Combined with maintaining a healthy weight and exercising daily, you may be able to effectively lower your cholesterol without medication.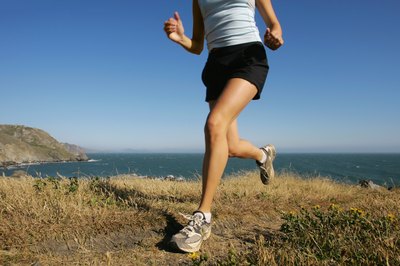 Ideal Levels
Low-density lipoprotein, or LDL cholesterol, is often referred to as "bad" cholesterol. When too much is present in the blood, it oxidizes and creates plaque, which calcifies blood vessels and increases the risk of heart disease and stroke. High-density lipoprotein (HDL) cholesterol, by contrast, is beneficial at higher levels, since its main function is to help remove LDL cholesterol from the blood stream. Healthy total cholesterol levels should be under 200 mg per deciliter, according to the American Heart Association. HDL over 60 mg per deciliter is recommended; LDL should remain under 120 mg per deciliter.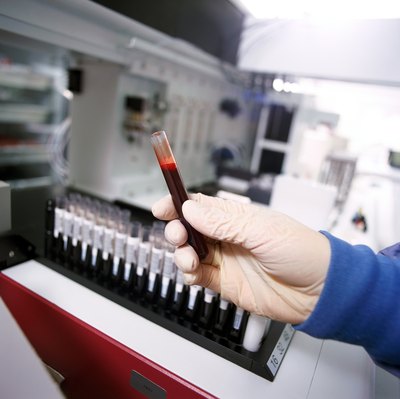 Avoid Unhealthy Fats
Fat is an essential nutrient, but the type of fat you consume is as important as the quantity. Saturated fats come from meat products and tend to be higher in cholesterol. These should be used sparingly, according to the U.S. Department of Agriculture's Dietary Guidelines for Americans, composing no more than 10 percent of your daily caloric intake. Trans-fats occur when oils are hydrogenized. Trans-fats raise LDL cholesterol and should be limited or eliminated from the diet. This includes products such as commercially prepared baked goods and most fried foods.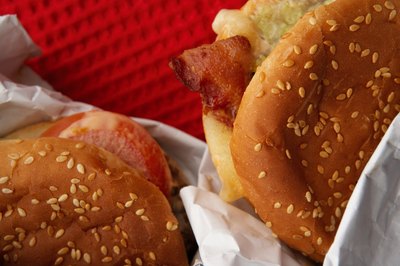 Omega-3 Fatty Acids
By contrast, foods that are rich in omega-3 fatty acids have a beneficial effect on total cholesterol when consumed as part of a low-fat diet (total fat intake of 20 to 35 percent of calories daily). Omega-3s raise HDL cholesterol, which in turn lowers LDL, according to the University of Maryland Medical Center. Fish, especially salmon, albacore tuna and sardines, is high in omega-3s, as are walnuts, flaxseed, kidney beans and canola oil. Fish oil supplements can be used as well, but should be done so under the guidance of a health care professional since the recommended dosage of 2 to 4 g cause serious side effects in some people.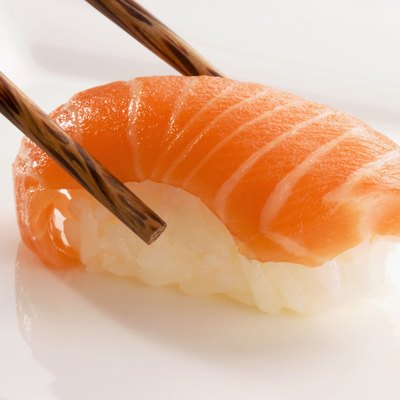 Niacin
Mayo Clinic states that niacin is the most powerful cholesterol-lowering substance available. In high doses, it has been proven to raise HDL cholesterol by 15 to 35 percent, and also decreases LDL cholesterol and triglycerides. Because niacin does have side effects in high doses, it is recommended that this supplement be used only under the direction of a health care professional.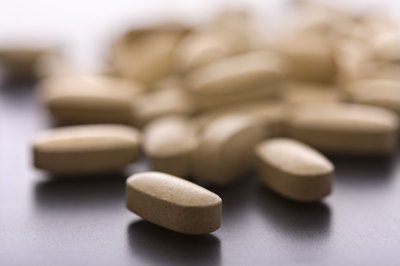 Other Supplements
According to the Mayo Clinic, other dietary supplements could be helpful in lowering cholesterol without medication, even though few have been clinically proven to do so at this time. Some of these products include artichoke extract, barley, beta-siosterol, blond psyllium, fish oil capsules, ground flaxseed and garlic extract. Dietary supplements have the potential to interact with medications and sometimes have serious side effects. It is important to consult your doctor if you are considering their use.